Pascoe Law Firm
Construction Equipment Accident
Principal office located in Friendswood, Texas.
Available to service League City, Webster, Pearland, Galveston, and the surrounding areas within Texas.
Heavy Equipment Accident Lawyer
The total of 775 construction injuries is a 5% increase from the 738 number of construction worker injuries from 2011. According to the Bureau of Labor and Statistics, they reported that fatal work injuries from construction sites increased in 2012. Construction workers face high risk while working at construction sites. Many of these injuries and accidents are caused by construction equipment or machinery that is needed for the project at hand. However, many of these heavy industrial tools can be extremely dangerous and can cause significant injury and possibly death.
Construction workers, skilled trade's men, and laborers built the United States with their bare hands. Unfortunately, every year many of these workers are putting their hands, arms, legs, head, and other body parts at risk while working at a construction site. It is important for those that use heavy construction equipment to have the proper training and knowledge to use these devices safely. Often workers must use these complex machines near other workers. This close proximity can put themselves and others at risk of serious injuries happening.  Our Lawyer represents construction site injury victims in Galveston County. Construction Equipment Accident Lawyer represents construction accidents and construction injury victims and services the Texas City, Galveston, Angleton, Baytown, Beaumont, and La Porte, League City, TX areas. Call our attorney at 713-829-4317.
Most Common Causes of Construction Equipment Accidents
When working at a construction site it is important for the heavy equipment to properly maintain before and after using the machinery. Not having the equipment the properly maintained can cause catastrophic injuries to the construction worker using the machine or a follow worker nearby. Poorly maintained heavy construction equipment is one of the most common causes of construction site injury. In a report from the Department of Labor and Industries, construction workers qualify to file under several different categories after an accident at the work site takes place. After an accident the claim may be covered under workers compensation or by filing a third-party negligence claim. Additionally, some Texas businesses are may opt out of Texas Workers Compensation.  Some of the more common claims that construction workers file include:
Machinery Accident – having a body party caught in machinery
Falling– often workers fall from high surfaces and con become seriously injured.
Falling on the ground-tripping or falling over an object at a construction site can occur while the worker is walking around the project location.
Hit by object– objects can fall or strike construction workers causing severe head injuries and brain damage
Often construction accidents are caused because there is a deadline that they are trying to meet for the project. While construction managers try speed up the project often corners can gets cut can this can lead to increased likelihood of an injury or accident occurring. Worker safety should be at the fore front of every construction worker and construction manager while working on location. Safety oversight can lead to OSHA violations and an unsafe work condition occurring. It is important that workers are properly trained to use and operate heavy construction equipment.
Typical Injuries From Heavy Construction Equipment and Machinery
Construction workers can be injured in several different ways. Construction sites have very dangerous equipment and power / electrical systems that can lead to permanent disability or death when used incorrectly.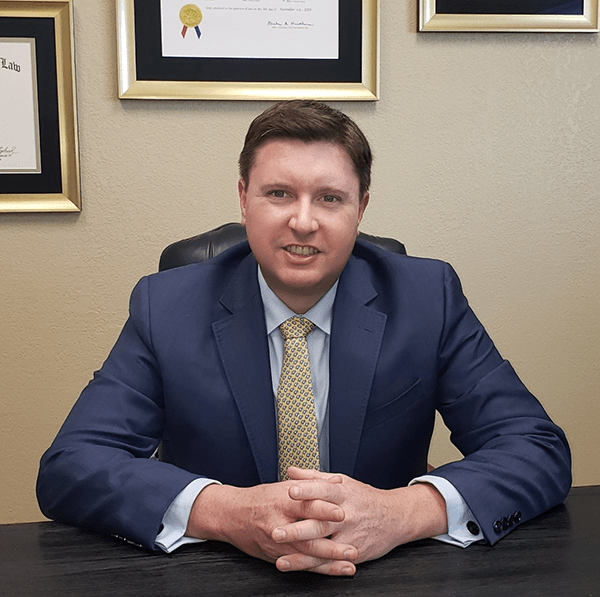 OSHA, the Occupational Safety and Health Administration, put in place regulations to increase safety within the construction industry. Often times, violations of the OSHA regulations are the cause of accidents that occur on a construction project.The regulations are quite through and cover a wide area of safety rules that should be followed by both managers and workers. Some construction companies fail to see the importance in maintaining equipment, using protective gear, and other safety procedures for working. However, by failing to see the importance of workers safety they are putting themselves at risk of liability if an accident takes place. Others might not want to invest the money need to follow the OSHA regulations on maintenance of heavy construction equipment. Industrial tools like a forklift, backhoe, crane, bulldozer, skid steer, front loader, or end loader, need regular maintenance to decrease the likelihood of accidents occurring. Some of the more common injuries that get reported from the construction industry include injuries such as:
Paralysis
Electrical shock
Lacerations to the face or body
Eye Injuries
Broken Bones
Amputated arms or leg injuries
Head Injuries
Traumatic Brain Injury and Brain damage
Neck Fractures
Back Injuries
Spinal cord Injuries
Lawyer For People Hurt In Heavy Construction Equipment Accidents
A construction equipment accident can be severe and life changing events that have large impact on your future and ability to work and provide for yourself and your family.  If a loved one has been injured in a heavy equipment construction accident, call the Pascoe Law Firm to speak with our construction site accident lawyer. At the Pascoe Law Firm we know how difficult this process can be for you to deal with a construction injury. Our office works with serious injury victims and helps guide them through this difficult time. We are not scared to fight to protect your legal rights. By drawling on our lawyer's personal injury experience we will work to hold the negligent third party accountable for your injuries. We service the Galveston, Texas City, Baytown, Dickinson, Beaumont, Angleton, Santa Fe, TX areas. If you or a loved one has been injured in a construction accident we invite you to contact our attorney at 
713-829-4317
.  Hablamos Español.
Construction Injury & Construction Accident – Reports and Research – Galveston County / League City