Pascoe Law Firm
Construction Accident
Principal office located in Friendswood, Texas.
Available to service League City, Webster, Pearland, Galveston, and the surrounding areas within Texas.
Construction Accident Lawyer
Attorney For Construction Accidents and Construction Injuries
Dangerous Environment for Construction Workers
Construction accidents injury   many construction workers each year due to working in dangerous environments.  Many construction workers are put at danger by being hit or struck by heavy equipment or trucks when they are backing up. Construction workers who use heavy equipment have a higher rate of injury and illness than that of the national average. Some of the most common causes of heavy equipment accidents at a construction site are from bulldozers, scrapers, and especially pile-drivers.The most dangerous construction positions include: construction laborers, extraction workers, roofers, carpenters, and electricians.  Construction site injuries can occur from a number of factors. Many construction accidents occur due to the negligence of a third party. Most construction injury cases fall into one of two categories of either workers compensation or outside of workers compensation due to a third party's negligence.
Common Causes of a Construction Accident
Construction accidents can be complex cases that have many different legal issues that need to be explored by a construction accident attorney. After a construction accident it is important to speak with a lawyer who can discuss with you the legal issues at hand and help protect your legal rights following a construction accident. Establishing the legal party who is responsible for the injury you sustained while working on a construction site it will identify whether you are under workers compensation category or able to seek damages from a third party. After you hire our construction accident lawyer, will do a prompt investigation into the construction accident and work to identify what caused your injuries. In some construction accidents this might be easier than in other cases. It is important to do a prompt investigation to identify and save any evidence that is available for your case. If necessary, we will get a court order to bring in experts to examine the construction work site to make sure your legal rights are protected. Types of construction accidents that our office can handle include: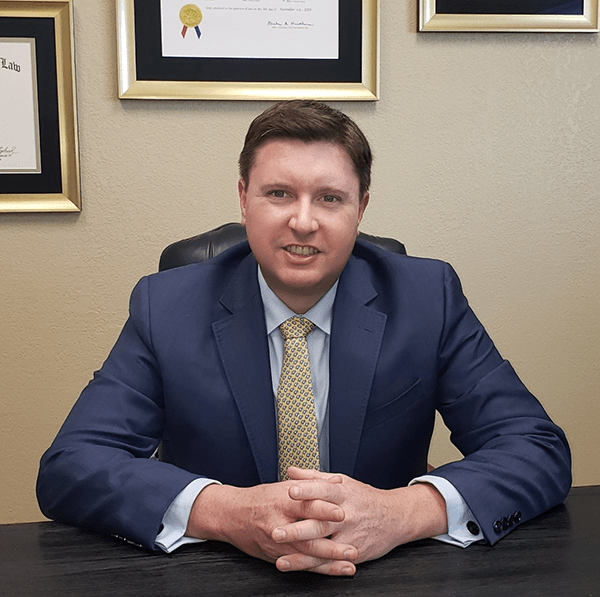 A construction site can have complex relationship among several businesses all working at the same location at the same time. This is not uncommon for many different construction companies to work on different projects to get the entire job finished by the desired deadline. However, when a construction accident occurs it is important to determine the scope of those business relationships to determine whether the construction worker would seek damages under workers compensation or from the negligent third party.Construction accident claims against a third party can seek damages for things that are not covered by workers compensation, including: lost wages,  medical expenses, pain and Suffering,  disability, wrongful death.
Types of Construction Accidents
According to an OSHA report, there are four types of accidents that are to most common types of accidents that occur at a construction site. The report lists these common construction accidents as the "fatal four" due to these four specific types of accidents causing so much injury and fatalities among construction workers. Most of the construction injuries listed caused a large amount of fatalities or serious injuries each year and attributed to 3 out of 5 deaths each year for construction workers. The four most common construct accidents include:
Falling – is the most common of the fatal four and is the most common cause of construction injury and death each year. It is listed as 35% of the total fatalities for construction accidents.
Being Hit by Object– is the second most common of the fatal four. Objects falling or hitting is dangerous part of working in construction. Being hit by object can include several objects include equipment, tools, parts, material, or even debris.
Electrocution– comes in third in the list of most common accidents that occur at a construction site. Electrocutions is always a high risk at a construction site and construction workers always should always be careful when dealing with high voltage or working near power lines.
Caught In/Between– is the final of the fatal four, this is explained as a worker being caught in something or between something at a construction site. This is usually because of equipment or negligence of a third party.
Impact of Construction Injuries
Lawyer for Construction Accidents
Construction injuries can be severe and life changing events that have large impact on your future. If a loved one has  been  injured in a construction accident, call the Pascoe Law Firm to speak with our construction injury lawyer. We understand that you want answers and you want action for your injuries. You want to know that the negligent parties will be held accountable for the financial hardships and devastating impact on you and your family.  At the Pascoe Law Firm we know how difficult of a time this can be for you following a construction injury. Our office works with serious injury victims and helps guide them through this difficult time. We are not scared to fight to protect your legal rights. By drawling on our lawyer's personal injury experience we will work to hold the negligent third party accountable for your injuries. We service the Galveston, Texas City, Baytown, Dickinson, Beaumont, Angleton, Santa Fe, TX areas. If you or a loved one has been injured in a construction accident we invite you to contact our 
Personal Injury
Attorney at 
713-829-4317
.  Hablamos Español.
Construction Accident and Injury – Research and Reports – Galveston County / League City