Pascoe Law Firm
Company Car Accidents
Principal office located in Friendswood, Texas.
Available to service League City, Webster, Pearland, Galveston, and the surrounding areas within Texas.
Attorney for Car Accidents Involving Company Vehicles
​Attorney representing individuals involved in a  corporate car accident with a company vehicle. If you have been in an accident while driving a company vehicle or with someone who was, the process of determining liability can be confusing and a lengthy process. The Galveston / Houston car accident attorney of the Pascoe Law Firm have many years of experience handling complex issues such as these types of cases and can defend your interests following a car accident, whether you were driving as an employee or were hit by a negligent commercial driver.
​Vicarious Liability and How It Affects Your Case
​The doctrine of vicarious liability states that employers are responsible for their employees and therefore responsible for any of their actions. An action performed on behalf of a company is interpreted as if the company itself performed it. This makes it possible for someone involved in an accident with a corporate driver to seek compensation from their employer.  The business that the employee was working for at the time of the accident would be responsible for the driver and could be required to pay damages on their behalf.
Protect Your Legal Rights After An Auto Accident With A Company Car
​There are ways that employers can get around vicarious liability and direct the fault back onto their employees. The primary method is to claim that the employee was not in the process of performing their duties at the time of the accident and therefore representing only him or herself. For example, would be if an employee deviated from their route to grab a lunch rather than making their regular pickup or delivery. The employer can claim that the employee was not on duty and therefore is solely responsible for the crash.
​Proving Employer Negligence
​If employer negligence cannot be proven, the employer may still be held liable for an accident. Whether the driver shares liability can depend on his or her own actions and whether they willfully violated the law. Examples include the failure of employers to maintain their vehicles and the failure of employees to inspect their vehicles prior to use to ensure that they are in safe operating condition. Sadly, some employers may actively encourage drivers to falsify work laws so that they can work longer and more often. This blatant disregard for safety laws is dangerous to the public and both the workers and companies can be held liable following an accident.
Employer Negligence Involving A Corporate Vehicle
​Employer negligence might also be proven if the company didn't properly screen or train its employees. Commercial drivers need to maintain a valid drivers' licenses and companies should think carefully about hiring drivers with multiple infractions on their driving record. There are often repercussions to safety violations against an employee's driver's license as a way to deter unsafe and reckless behavior. An employer's failure to discipline their negligent drivers can fall back onto the company when one of the employees causes an accident.
​Regardless of Who is Liable, it is Insurance Companies that Pays
​Often it is not the company or the driver who pays for the property damage or your injuries, it is the insurance company. Unless the Business is self-funded, meaning the business has enough money that they DPS does not require them to carry insurance, it will ultimately be an insurance company cutting the check.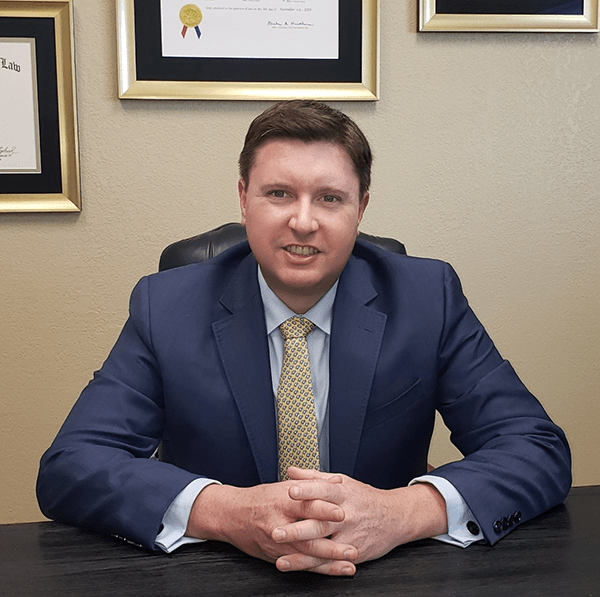 Because of that, claims adjusters can be very cunning and ruthless when it comes to finding ways around paying the bill. You can expect that insurance carrier will provide legal representation for their policyholder and make attempts to lure you, into a settlement that is not in your interest or into using evidence and your own words to undermine your case.
Gather Evidence Following An Accident With a Company Car
​Whether you are a company driver or someone that has been in an accident with a commercial vehicle, it is important to gather as much information as you can following the accident. Specifically, contact information of key witnesses. Next, you should retain the services of an experienced car accident lawyer who can handle these often-complex types of cases that might have arguments over liability. Your attorney will be able to advise you on how best to address insurance companies and the parties at fault for your accident and can do so on your behalf if you would prefer.
Experienced Company Car Accident Lawayer
At the Pascoe Law Firm, we have an extensive experience, knowledge, and a track record of success with dealing with company auto accidents. We have experience working with insurance companies and keeping clients from falling into the traps that claim adjusters set. Contact us today to arrange a risk-free consultation with our League City car accident attorney so that we can gather all of the information we need to get to work on your case. More than likely, the defense has already begun building a case against you, which is why it is so important to get started now. Our lawyer will travel to meet you at your location or be happy to talk with you at any anywhere in the greater Houston – Galveston area. Our attorney will answer any questions that you have about your legal rights and options. If we are unable to secure compensation on your behalf, our services will be free of charge. Our 
Car Accident Lawyer
 will fight to protect your legal rights following an auto accident with a company vehicle. Call us today at 
713-829-4317
.