Pascoe Law Firm
Child Pedestrian Accident
Principal office located in Friendswood, Texas.
Available to service League City, Webster, Pearland, Galveston, and the surrounding areas within Texas.
Home » Child Pedestrian Accident
Child Pedestrian Accident Lawyer
Common Causes of a Children Pedestrian Accident
Our pedestrian accident lawyer often tells people that the cause of child pedestrian accident cases is not the careless of the child a majority of the time. Adult drivers have a responsibility to be careful while driving. Most of the time child pedestrian accidents are the result of drivers speeding or not paying attention. Attorney John D. Pascoe and his legal team act quickly to contact witnesses and preserve evidence at the scene following the accident.  If you have child who has been injured in a pedestrian accident make sure to speak with a personal injury lawyer who can help deal with the insurance companies after a child pedestrian accident. You as the child's parent, may be entitled to receive compensation for medical bills, lost wages, and pain and suffering following the accident. Our experienced Galveston County child pedestrian accident attorney offers free initial consultations to go over your legal options that might be available to you.  Child pedestrian accidents can occur in several different ways including:
 Being hit at a crosswalks or in parking lots
Children running and bicycling
Children struck while walking to school, and
Children playing in their neighborhood
Children are more involved in a pedestrian accident while in urban areas on a residential street. Most of the accidents take place in the early afternoon around 3 or 4. Many children who walk to school may be at an increased risk of being involved in a child pedestrian accident. Many of our road ways are designed for an increased number of cars to travel at a faster speed. Children can often be struck at crosswalks where there is not adequate traffic control or an adult crossing guard. When a driver hits a child it is almost always the driver who is found at fault and negligent. Drivers behind the wheel have a responsibility to pay attention to their surroundings. That responsibility includes being on the lookout for children who maybe on or near the roadways.  Many child pedestrian accidents happen in locations where children are expected to be located. For example, near schools, parks, and residential areas.
Lawyer For Child Pedestrian Accident
Our child pedestrian injury lawyer fights for the rights of those who suffer injury or death after being hit by cars. In many child pedestrian accidents, the liability is not always clearly defined. Many drivers try to blame the child for their own negligence.  As a result, it is important to speak with a personal injury lawyer who can protect your legal rights after a pedestrian accident has occurred.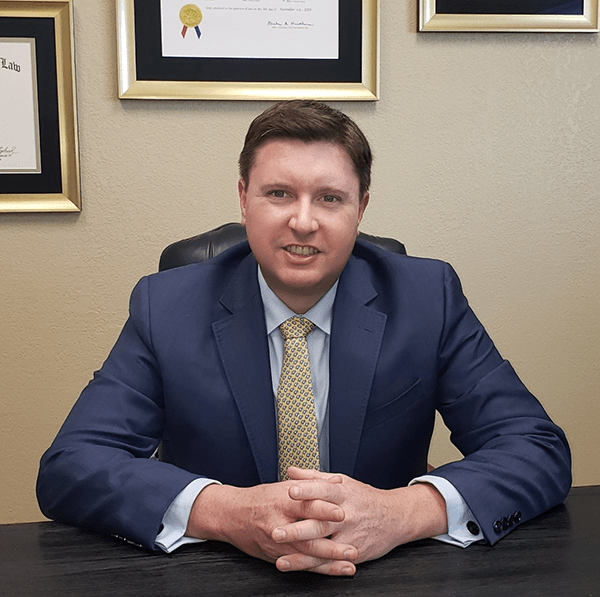 Our Attorney handles child pedestrian injury and accident cases and can advise you to your legal options available. It is often important to speak with a personal injury lawyer before speaking with the driver's insurance company. Often times the driver's insurance company will try to get you to say something that could hurt your case later. The children have nothing to protect themselves from the collision with the motor vehicle. Child Pedestrian accidents can cause severe injuries and they may  face a length recover type from their personal injuries. Unfortunately, child pedestrian accidents are not uncommon in Galveston and League City areas. Many child pedestrian accident victims are never able to fully recover from their injury and may be lost from these horrific accidents.
Texas Lawyer For Pedestrian Accidents
​Our Lawyer for children injured in pedestrian accidents is able to help guide you through this difficult time in your life. Motorists have a duty to drive with caution, especially in residential zones or areas with high foot traffic. Children can be seriously injured or killed when struck by a driver who is distracted, inattentive, or careless. The Pascoe Law Firm in League City, Texas has represents child pedestrian accident victims in the Galveston county and League City area . We are very familiar with the serious injuries that can occur in car accidents and pedestrian accidents. Our child Pedestrian accident attorney is committed to holding negligent drivers fully responsible for their actions. You can reach us  at  713-829-4317 or e-mail us for a free consultation and prompt investigation. If you or your child has suffered personal injury in a pedestrian accident, Call the Pascoe Law firm to speak with our 
Pedestrian Accident Lawyer
. The Pascoe Law Firm provides a free personal injury consultation for accident victims. Call or contact us online to speak with a Galveston County and League City area child pedestrian injury lawyer if you or a family member was hit by a car in a crosswalk accident or been injured in a pedestrian accident. Hablamos Español
Children Pedestrian Accident- Reports and Research – Galveston County / League City