Pascoe Law Firm
Child Bicycle Accident
Principal office located in Friendswood, Texas.
Available to service League City, Webster, Pearland, Galveston, and the surrounding areas within Texas.
Child Bicycle Accident Lawyer
In a report published by the Center for Disease Control, in 2001, 59% of bicycle injuries treated in emergency rooms were children who were under 16 years in age. There were almost 300,000 children injuries according to the statistical report for this age group. Our child bicycle accident lawyer servicing the local areas of Galveston, League City, Friendswood, Kemah, Pearland, and Houston, TX areas. Call our Child Bicycle Accident Attorney at 713-829-4317. When children learn to ride a bicycle is a great moment for families and in a child's life. Riding a bike is a great exercise and way for to remain active and healthy. Unfortunately, bicycle riding can also be a dangerous activity with many cyclists being hit by cars every year.
Additionally, it is important to keep in mind that the cause of these children who were injured could have been from a variety of different scenarios; for example, falling off their bike.Our Bicycle injury lawyer knows that some of the most severe injuries are caused when a car or truck hits the child riding their bikes. In 2010, the National Highway Traffic Safety Administration reports that 9,000 injuries and 55 deaths occurred, all including children under the age of 14 that were hit by a vehicle.  This accounted for 18% of the total amount of bicyclist that were involved in an accident with a motor vehicle.
Common Injuries from Child Bicycle Accidents
As children are growing, their younger years are where they have the highest brain development. Additionally, children bones are not as solid as a healthy adult because they are still expanding as the child grows. The worst injury associated with child bike accidents is the possibilities of brain damage or having some traumatic brain injury occur. Furthermore, children can experience broke bones, lacerations, and other fractures depending on their accident. Sadly, the most common injury that occurs is the injury to the brain. Some of the damage might not be immediately noticed. Children who suffer a brain injury from a bicycle crash can have:
Emotional Problems– long term emotional problems is one of the effect of a brain injury
Behavior Issues– behavior problems is another common issue and can be caused by damage that occurred to the frontal cortex portion of the brain.
Memory & Attention Issues– after a brain injury it is not uncommon for there to be memory issues or not being ability to focus.
Cognitive Problems– many who have suffered brain injuries might have a lower IQ and perform poorly on cognitive tests.
According to the Brain Injury Association, traumatic brain injuries are the largest cause of death and disability among children in the U.S. As mentioned above, many of the injuries that can occur to a child's brain might not be notice until later on. Each year millions of children suffer an injury to their brain.
Attorney for Child Bicycle Accidents in Galveston County
Many children might not know the laws associated with riding a bicycle. However, bicycle riders have the same right to the road as automobile drivers. Child bike accident cases can be a complex legal area due to some cases having a difficulty trying to determine who is at fault. After a child has been hurt by a bicycle accident it is important to know why the driver didn't see your child. There is an unavoidable amount of fault or liability of the driver of the car or truck that hit the child with their vehicle. Drivers have an unavoidable responsibility to pay attention and avoid pedestrians, bicyclists, or other vehicles. Often times the driver fails to yield or was distracted. After an accident it is important to get a police report of the incident, record any witness statements, and any other evidence that might be at the scene. Cell phone pictures are a great way to record the crash scene document injuries or damage. If the driver had been drinking it will be important to tell the police that the driver appeared drunk. If the driver was intoxicated one could also use a toxicology report to build your case.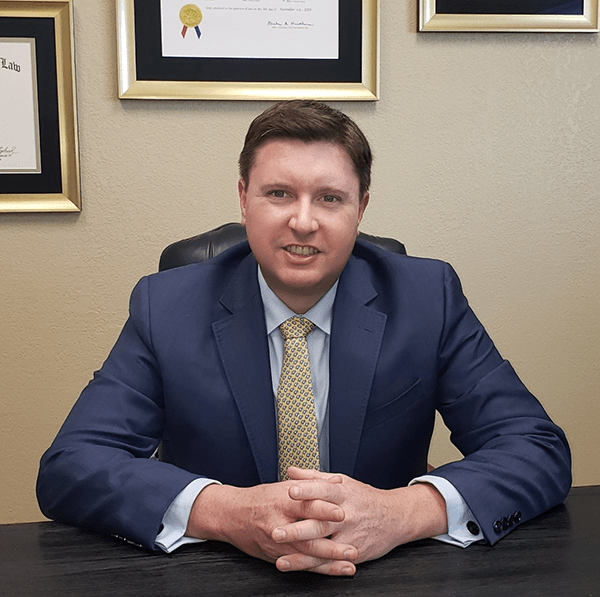 Experienced Bicycle Accident Lawyer
​ At the Pascoe Law Firm, we understand how difficult these cases can be for the families involved. A personal injury lawyer can help guide you through this traumatic experience and know that your child's well-being is your highest concern. Attorney John D. Pascoe represents children who as suffered injuries in bicycle accident, fractured bones, or who have passed away after being hit by a vehicle. Many times the family might have the stress of medical bills and other financial expenses following a child bicycle accident. It is important to speak with an attorney who can inform you have your legal rights and options that you have available. Your child may be able recover compensation after their accident. Experienced Galveston County 
Personal Injury
 Attorney, the Pascoe Law Firm provides a free consultation and case evaluation. Call us at 
713-829-4317
. .Call now or contact us online if a loved one was injured or killed while riding a bicycle. Hablamos Español.
Children Bicycle Accidents – Reports and Research