Pascoe Law Firm
Chemical Exposure Lawyer
Principal office located in Friendswood, Texas.
Available to service League City, Webster, Pearland, Galveston, and the surrounding areas within Texas.
Chemical Exposure Lawyer
Ourchemical exposure lawyer handles personal injury cases involving a catastrophic leak, spill, Chemical Plant Explosion, or Refinery Plant Accidents that occur at a chemical plant, our lawyer services the Texas City, La Porte, League City, Baytown, Beaumont, and Houston, Texas areas. When the plant management sounds an alarm and City officials issue a public warning. Local residents may be told to stay in their homes, close windows and turn off air conditioners to avoid breathing airborne toxins. Sometimes, however, the spill is too massive or warnings are not timely enough to protect the public. The Pascoe Law Firm understands how devastating these chemical accidents can be to your health, your well-being, your family and your ability to earn a living. We are committed to holding the negligent parties to justice and seeking full compensation and justice on your behalf.
History of Benzene
Benzene was first isolated by Michael Faraday and the substance became instrumental and useful in a number of processes and products. Benzene is found in crude oil, tobacco smoke, and vehicle emissions and burning coal, this chemical is used in industrial solvents, gasoline additives, dyes, adhesives, detergents, pesticides, and personal products. According to the United States Department of Health and Human Services (DHHS), the Environmental Protection Agency (EPA) and the International Agency for Research on Cancer (IARC), benzene is a carcinogen. While the negative effects of benzene have been known since as early as 1977, the chemical hasn't been banned from manufacturing processes or products. Benzene exposure, whether through ingestion, inhalation or skin absorption, has been linked to following ailments: leukemia, birth injuries, and infertility. Symptoms of benzene exposure include headaches, irregular heart rate, tremors, dizziness, and nose and throat irritations; longer-term exposure can result in blood abnormalities and even death. The citizens of Texas City have reported incidences of headaches, sinus infections, gall bladder failure and even pneumonia.
Impact of Toxic Chemicals on the Community
Our chemical accident attorney knows the impact that these toxic chemicals have on the surrounding communities that live near oil refineries and chemical plants that are located in the La Porte, Texas City, and Galveston areas. Many of these areas can have an increased risk of cancer as well as other resulting harm. As the massive Gulf Coast oil spill has shown, industrial accidents have an impact far beyond the oil rig, refinery plant, or manufacturing facility. When toxic materials are released, it creates both public health hazards and private property damage. The Pascoe Law Firm's Galveston chemical exposure lawyer represents employees and local citizens who have suffered acute injury, death, health problems or economic loss linked to a chemical leak or spill. Personal injury lawyer John D Pascoe can handled both individual lawsuits and class action claims and other major corporations for the resulting harm: health effects such as, chemical burns, respiratory distress and flu-like symptoms, central nervous system damage or brain damage, leukemia and other cancers; environmental damage that causes  groundwater contamination, air pollution, surface toxins; as well as, economic damage that causes a loss of   business, diminished home values,  and damaged crops.
Common Types of Chemical Exposure Injuries
The most common type of chemical injury is being the exposure to a chemical and this represents 94% of chemical injuries that are reported. Chemical exposure is defined as having direct contact with skin, through inhalation, or ingestion. The remaining 6% of chemical injuries is related to exposure from equipment used at chemical plant and is often called incidental exposure. According to the Center for Disease Control and Prevention, it is estimated that that more than 13 million workers in the United States are potentially exposed to chemicals that can be absorbed through the skin. With this many potentially injured chemical workers it is important to next look at the most common injuries associated with chemical exposure following a chemical leak or spill.  The Bureau of Labor and Statistics analyzed all of its information for a 15 year period and listed the most common types of chemical injuries to include: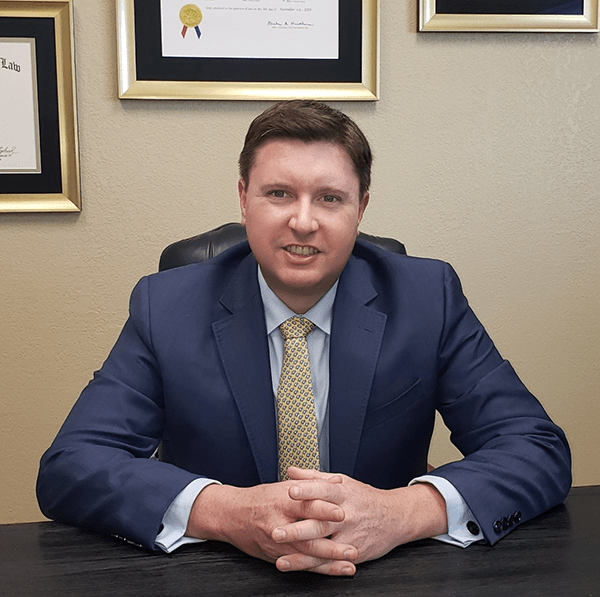 Eyes- the study found that 30% of chemical accidents involving exposure injuries involved the eyes. The most severe type of eye injury from chemical exposure was from an alkali burn, Acid burns, and other irritants.
Inhalation injuries / Ingestion injury- Chemicals that get inhaled by the chemical worker or ingested can cause severe injuries to the human body. Chemical inhalation can damage the respiratory and cardiovascular system, as well as, affect the nervous and immune systems of the chemical plant worker.
Hand / Leg / Body- The body's extremities such as the hands, arms, and body are often injured during a chemical accident. These injuries are often related to the chemical being handled or mishandled by a chemical worker.
Lawyer for Chemical Spills and Chemical Leaks
Our Galveston chemical exposure lawyer   will consult with physicians, toxicologists and other medical specialists who can link our clients' specific health problems to toluene, benzene, methanes, styrenes, carbon monoxide and other chemical compounds and byproducts of the energy and petrochemical industries following a chemical spill or chemical leak.  We also work with environmental and industrial experts to establish the cause of the accident, why the spill was not contained and why the public was not notified more quickly (or not at all). Punitive damages may apply if the accident resulted from gross negligence or intentional disregard for safety.  We have the experience needed in Harris County and Galveston County areas to handling a wide range of  chemical spill  and chemical leak  cases, chemical  plant explosions,  train derailments, loading/off-loading from ships, leaks or illegal dumping of toxic waste and oil rig spills.
BP's oil spill is not the only problem they have had in the past. Unfortunately, many Texas City residents know this first hand. On March 23, 2005, an explosion killed 15 oil workers and injured 170 others. BP was placed on probation for felony environmental violations and now that status may be impacted by its more recent benzene controversy. If you believe you have been exposed to benzene call our office for legal advice to better understand possible legal recourse and protect their interests. Contact the Pascoe Law Firm's chemical spill attorney day or night, for a free evaluation of your potential claims. You will speak with a Galveston chemical exposure lawyer and get a direct answer to your legal questions about industrial accidents. We handle cases in Galveston County and Houston, statewide in Texas and nationwide. Call our emergency line 713-829-4317 24 hours a day for a free consultation. Hablamos Español.
Chemical Exposure – Research and Reports – Galveston County / League City
Occupational Fatality
Chemical Eye Burns and Injury
Health Effects of Chemical Exposure
Chemical Exposure Health Data
The CDC Fourth National Report on Human Exposure to Environmental Chemicals: What it Tells Us About Our Toxic Burden and How it Assist Environmental Medicine Physicians
Safety and Health Topics- Dermal Exposure 
Guidelines for Statistical Analysis of Occupational Exposure 
CSB DuPont – LaPorte, TX Investigation
U.S. Chemical Safety Board – Investigations
Attorney, John D. Pascoe and the Pascoe Law Firm, is responsible for the content on this website, principal office and only office located in Friendswood, Texas. Servicing: Alvin, Angleton, Atascocita, Austin, Bay City, Bacliff, Baytown, Beaumont, Bellaire, Brazoria County, Brookside Village, Brownsville, Clute, Conroe, Clear Lake, Clear Lake Shores, Chambers County, Corpus Christi, Channelview, Cypress, Dallas, Danbury Dickinson, Deer Park, East Houston, El Largo, Freeport, Friendswood, Fresno, Fort Bend County, Fort Worth, Galveston, Galveston County, Greenspoint, Gulfgate, Harris County, Hitchcock, Houston, Houston Heights, Huffman, Humble, Huntsville, Harlingen, Jefferson County, Katy, Kemah, Lake Jackson, La Marque, La Porte, League City, Laredo, Liberty County, Manvel, Memorial City Houston, Midtown Houston, Missouri City, Montgomery County, Montrose Houston, McAllen, Nassau Bay, North Houston, Orange, Pasadena, Port Bolivar, Port Arthur, Pearland, Richmond, Rice Village, River Oaks, Rosenberg, Rosharon, Rio Grande Valley, Santa Fe, San Antonio, San Leon, Seabrook, Shoreacres, Sienna Plantation, South Houston, Sugar Land, Southbelt Ellington, Spring, South Padre Island, Texas City, Taylor Lake Village, The Woodlands, Tiki Island, Tomball, Victoria, Uptown Houston Galleria, Webster, West Columbia, West University Place, Weihmar, and throughout Texas.