Pascoe Law Firm
Causes of Car Accidents
Principal office located in Friendswood, Texas.
Available to service League City, Webster, Pearland, Galveston, and the surrounding areas within Texas.
Causes of Car Accidents in Texas
​It is important understand the most common causes of accidents and how best to avoid one from occurring. The average driver cannot appreciate just how dangerous it can be to operate a motor vehicle. Cars, trucks, and motorcycles are all capable of achieving great speeds. However, these vehicles and can also do great harm when they have collisions with other vehicles, pedestrians, or objects on or near the Texas Roadways.  The Pascoe Law Firm helps car accident injury victims in the Friendswood, Pearland, Webster, Alvin, and League City areas.
Auto Accidents Have a Multitude of Causes
​There are many different causes that can cause an accident on the Texas roads. Multiple factors may influence the cause of a wreck, so reconstructing the accident and determining all of the contributing factors is important to understand what are the most common causes for a car accident. At the Pascoe Law Firm when we are analyzing a car accident case, we place they type of accident within one of four different categories of driver error, mechanical error, road conditions, or weather. While there could be numerous causes, we use the above to make a classification of type of auto accident that occurred.
Driver Error Contributing to Car Wrecks
There are many factors that contribute to driver error. That being said, most of them can be tied to poor decision making. Our Houston auto accident attorney knows that every action that you make behind the wheel can increase or reduce the risk of an accident. Unfortunately, sometimes you are placed at risk entirely due to another person's actions completely out of your control. The causes of driver error include, but are not limited to the following:
Failure to see others — Many accidents happen when drivers don't check their blind spot or fail to see another vehicle or pedestrian on the road.
Speeding and tailgating — These errors are related to the impatience of drivers or driving over the speed limit and unable to properly control their vehicle. Studies have shown that excessive speeds are a major factor in the severity of injuries suffered in accidents.
Distracted Drivers —the connective technologies such as cell phones or vehicle navigation systems offered in many new vehicles commonly cause distractions for drivers. The majority of reported accidents in recent years have involved some degree of driver distraction. According to the Texas Department of Transportation, the State of Texas had 12,660 car accidents that are contributed to distraction in vehicle.  Sadly, 449 people died from distracted drivers in Texas. Many, believe that distracted driving is more dangerous than drunk driving.
Drunk driving — Despite public awareness campaigns that go back decades, drunk driving continues to be a serious cause of auto injury and death. In 2017, there were 1,024 people killed in motor vehicle traffic crashes where a driver was under the influence of alcohol in Texas. This is 28% of the total number of people killed in motor vehicle traffic crashes.
Mechanical Failure or Defective Design Causing Auto Accidents
Auto manufacturers and parts suppliers may be held accountable when their products do not work as intended or when a poor product design causes a failure that leads to an accident. Automotive recalls have made the headlines on a consistent basis in recent year due to the numerous flaws and defects discovered in vital automotive systems. It is also the responsibility of drivers to properly maintain their vehicles in order to reduce the risk of mechanical failure. Many lives are lost or changed forever in catastrophic accidents due to the failure of these parts. Examples include the following: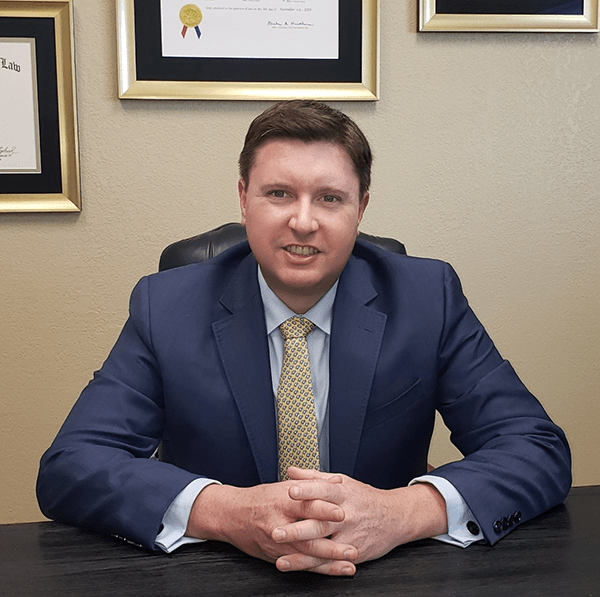 Steering and suspension system failures — The loss of steering control can be devastating as the driver of the affected vehicle suddenly loses control. A system failure can result in single vehicle accidents when the vehicle strikes an object or building or multi-vehicle accidents when the car travels into oncoming traffic or across multiple lanes.
Tire and brake failures — The tires are the only part of your vehicle to touch the ground, so it is important that your tires have a firm grip on the pavement. Poorly inflated tires can lose traction and tire defects can cause the tire to blowout without notice, forcing the driver to take evasive action to avoid an accident. Maintaining your brakes is just as important, as a defect in the brake line system or over worn brake pads can inhibit your ability to stop.
​Road Hazards
There are occasions when the roads or environment become hazardous to drivers including road construction, the failure of local governments to maintain their roads, poorly designed intersections, malfunctioning traffic control devices and more. Some of the most common man-made hazards include the following.
Poorly maintained roads — Roads riddled with potholes and uneven pavement caused by neglect can increase the potential for accidents. Many of these accidents result when the road hazard causes a vehicle mechanical failure, such as when a pothole blows out an unsuspecting driver's tire.
Roads with inaccurate or incorrect signage — Failing to display the correct signage for construction zones or mark one-way streets can influence driving behavior and place construction workers and travelers in perilous positions.
Malfunctioning traffic lights — Some accidents at intersections occur when the light is out or malfunctioning. Heavy traffic traveling through a malfunctioning light only increases the risk that drivers will collide with one another.
Heavy construction equipment — Construction zones are dangerous for passing motorists and workers repairing the roads. If machine operators back into the path of traffic, serious injuries can result.
The many hazards on our roads and the volume of traffic make car accidents inevitable for many drivers. Even the most skilled drivers can be involved in a wreck with another motorist, despite taking every recommended step to drive cautiously. Appreciating potential risks is required to help keep the roads safe.
​Weather Conditions and Road Safety
Our Houston auto injury lawyer cannot stress how important it is for drivers to act with caution during adverse weather conditions. The weather can play a large role in car accidents by increasing stopping distances, making it more difficult to identify hazards and affecting the ability of drivers to operate vehicles safely. The most common weather hazards that influence car accidents include the following.
Rain and flooding — One of the most common causes of accidents in this area is due to slick roads from rain storms. Many drivers don't realize just how hazardous rain can be while driving. In addition to making roads slippery, it reduces visibility and can challenge some drivers who have difficulty seeing. Excessive rain can also flood the roads, causing vehicles to hydroplane or kick water onto others' windshields
Heavy fog — The presence of fog greatly reduces your visibility and many fog related accidents result from the combination of poor visibility and speeds that are excessive for conditions. When you are driving through fog, reducing your speed may just save your life.
Ice and snow — One proven fact about ice or snows in Texas is that many Texans forget how to drive completely. In addition to increasing the stopping distance of vehicles on the road, snow and ice can impact the ability to maintain directional control. Bridges and elevated roads are more likely to be covered in ice and can cause drivers to lose control of their vehicles.
Morning Sun and evening glare —Glare from the sun can also be considered a weather hazard when motorists drive into the sun during their morning or evening commute. If the sun is at the right angle it can blind or distract a driver preventing them from seeing what is right in front of their vehicle.
​Houston Car Accident Lawyer
​The Pascoe Law Firm and our
 Auto Accident Attorney
 believes that the only way to make the roads safer is understand the common causes of car accidents to try and use this information to prevent future accidents from occurring. If you have been injured in an auto accident, contact us today at 
713-829-4317
. We will collect the information we need to work on your behalf and cover all of your legal options with you during a risk-free consultation. We fight to protect your legal rights.
Attorney, John D. Pascoe and the Pascoe Law Firm, is responsible for the content on this website, principal office and only office located in Friendswood, Texas. Servicing: Alvin, Angleton, Atascocita, Bay City, Bacliff, Baytown, Beaumont, Bellaire, Brazoria County, Brookside Village, Clute, Conroe, Clear Lake, Clear Lake Shores, Chambers County, Channelview, Cypress, Danbury Dickinson, Deer Park, East Houston, El Largo, Freeport, Friendswood, Fresno, Fort Bend County, Galveston, Galveston County, Greenspoint, Gulfgate, Harris County, Hitchcock, Houston, Houston Heights, Huffman, Humble, Huntsville, Jefferson County, Katy, Kemah, Lake Jackson, La Marque, La Porte, League City, Liberty County, Manvel, Memorial City Houston, Midtown Houston, Missouri City, Montgomery County, Montrose Houston, Nassau Bay, North Houston, Pasadena, Port Bolivar, Port Arthur, Pearland, Richmond, Rice Village, River Oaks, Rosenberg, Rosharon, Santa Fe, San Leon, Seabrook, Shoreacres, Sienna Plantation, South Houston, Sugar Land, Southbelt Ellington, Spring, Texas City, Taylor Lake Village, The Woodlands, Tiki Island, Tomball, Victoria, Uptown Houston Galleria, Webster, West Columbia, West University Place and throughout Texas.
Web-page is intended solely for residents of Texas or Persons seeking representation within Texas. An Attorney-Client relationship only occurs when both parties agree that the Attorney will represent the Client and will not be created until that agreement occurs. Website and all of its pages is intended to be used for educational purposes and does not constituted as legal advice. All information on every page of the website does NOT suggest or claim that the attorney has a specialization in any area of legal practice or certification. Attorney not certified by the Texas Board of Legal Specializations. 
"John is very professional and great at what he does! He asks questions to be informed of your case so he can give you the best options and advice. He genuinely wants to help you and wants to make a good outcome for you. Would definitely recommend him to people needing his services!"