Pascoe Law Firm
CAR ACCIDENT LAWYER
Principal office located in Friendswood, Texas.
Available to service League City, Webster, Pearland, Galveston, and the surrounding areas within Texas.
Home » Car Accident On Vacation
Car Accident on Vacation
What do you do if you are injured in a car accident while on vacation?
While on vacation in Texas, the last thing you plan for is an injury or accident ruining your trip. The legal process in obtaining the compensation you deserve is all the more complicated for you, as a tourist. Texas offers an array of leisure activities, opening the door for the possibility of accident or injury. We can help combat any difficulties you may come across, ensuring your time in our beautiful state is as seamless as possible. Though you have the dream of enjoying a seamless, relaxing, and memorable vacation, an accident can throw a wrench into that plan quite quickly. This is why it is vital you enlist in the help of an experienced attorney. Our legal team will help you figure out the interstate insurance legalities, which are different according to your home state laws. According to the CDC, 20-50 million people are injured in motor vehicle crashes each year, worldwide. So, have fun on your summer vacation, but remember to be cautious when operating a vehicle.
What Legal Rights Do I have Following A Car Accident On Vacation?
​Accident victims have legal rights, whether they are on vacation or working at the time of their injuries. When another driver's negligent conduct causes you or someone in your family harm, you can protect yourself by filing an injury claim. Through a legal claim, the victim or their representative asserts their entitlement to compensation for all accident-related costs. Typically, injury claims are filed in the state where the accident occurred. Our lawyer can help by investigating, negotiating, and when necessary, litigating on behalf of people hurt by others. The accident location plays a role in determining the state laws and how they apply. Understanding who is legally at fault is essential to a victim's recovery. Negligence is often the underlying legal claim asserted against a driver following an accident. By showing that the driver was negligent, or breached a duty of care and directly caused the crash, victims may recover monetary damages.
How To Demonstrating the Fault of Another Driver of the Accident
​While car accidents on vacation can occur in a variety of circumstances, driver error accounts for the majority of collisions. Witnesses can help assess the cause of the collision, as can the police. The fault of the driver may be due to speeding or their choice to drive while under the influence of alcohol, or even a decision to flee the scene, as in a hit-and-run accident.​After showing that the other driver was at fault for the accident, victims usually can recover monetary compensation. The types of damages typically available in an injury claim include economic and non-economic costs and losses. For example, economic harm includes hospital bills, medical therapy, and missed wages from work. Documenting the costs carefully helps to ensure that all of the damages related to the accident are recovered.
Example: A Trip Gone Wrong
​Imagine that you and your family driving to someplace in Texas. You're nearing the entrance to the vacation destination and suddenly you get rear ended. You take the kids the hospital, to have them checked out. You quickly realize that it's best to return home early. Vacation is over. Once at home, you start looking for a personal injury attorney to help you with your accident claim. The accident happened in Texas, and the person who rear-ended you is a resident of another state. Yet, you are a Texas resident who will be receiving medical treatment in Texas.
​Some questions start to bubble to the surface: Should I hire an attorney in Texas? If I am in an accident and live in another state can I get medical treatment in my home state? These are normal, common questions to be thinking about in this situation. As the following legal cases show, a lawyer who knows and understands the differences in state laws can have an important impact on your accident claim.
Tips To Avoid A Car Accident On Vacation
Educate yourself on local traffic laws and driving procedures of the country in which you'll be driving.
Make sure you know how to properly operate your vehicle, especially if renting something you don't often drive.
Drive safely (take a taxi or Uber if you're planning on drinking while out)
Avoid riding a motorcycle, or wear a helmet if it's the only option
Buckle up and ensure children are properly secured in car seats
Avoid overcrowded or top-heavy buses and vans if relying on public transportation
Be extra alert when crossing the street, taking special note if you're in a country where cars drive on the "other" side of the road;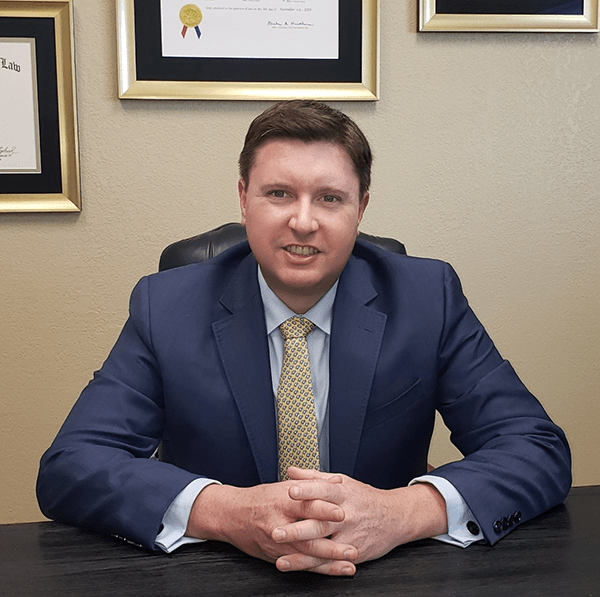 How To Handle A Car Accident While On Vacation?
Should you find yourself in a car accident on vacation, it's important to follow these rules for how to handle a car accident while on vacation regardless of how far away from home you are.
Call the police to come to the scene and prepare an accident report.
Collect relevant information from other the driver(s) involved such as insurance information, license plate number, contact information, and the make, model, and VIN of the other car(s).
If there were any witnesses to the accident, you should collect their contact information as well.
Should medical attention be required, seek it immediately. Don't wait until you return home from your trip. Consider going to the emergency room after an accident, whether you feel totally fine or not to ensure there aren't any hidden injuries.
Make sure you document everything and receive proper documentation from the medical staff treating you.
Whether you're operating your own vehicle or using a rental car, you'll need to contact your own insurance company to file a claim. At this point, it can be helpful to consult with an attorney to get advice on crafting a statement for the insurance company that can't be used against you to potentially decrease compensation.
Having Trouble Finding Local Lawyer? Contact the Pascoe Law Firm
​The Pascoe Law Firm offer skilled legal counsel for family members injured in car accidents caused by the negligent actions of a relative. The lawyers provide negotiation skills to achieve the highest out-of-court settlement, and/or develop a strong strategy for presenting the lawsuit case at trial. Our law office has successfully resolved Texas car accident injury cases for injured family members when a relative is driving. We have a comprehensive understanding of Texas tort law and appreciate the delicate balance between preserving a familial relationship and maximizing a recovery from a car accident.
The creative and determined lawyer at the Pascoe Law Firm is ready to listen to your story and fight for your legal rights today. We offer free consultations and work on a contingency basis, which means that you do not pay us unless and until we recover damages for you. If you have been injured as a result of the negligence of another person, you are likely scared, angry, and confused. You may be recovering from painful injuries, facing mounting medical bills, and losing income because you cannot work. You are not without legal recourse if you have suffered serious injuries. You may be entitled to recover money damages for medical bills, lost wages, and pain and suffering in a lawsuit. When your life is interrupted by a serious accident while on vacation, your injuries from this event can have a life changing result to you and your family. Our lawyer will fight protect your legal rights and will aggressively advocate for you and your interests. For more information on how we can help you, call us at (713) 829-4317 today. For more information please visit our main Car Accident page.
Attorney, John D. Pascoe and the Pascoe Law Firm, is responsible for the content on this website, principal office and only office located in Friendswood, Texas. Servicing: Alvin, Angleton, Atascocita, Austin, Bay City, Bacliff, Baytown, Beaumont, Bellaire, Brazoria County, Brookside Village, Brownsville, Clute, Conroe, Clear Lake, Clear Lake Shores, Chambers County, Corpus Christi, Channelview, Cypress, Dallas, Danbury Dickinson, Deer Park, East Houston, El Largo, Freeport, Friendswood, Fresno, Fort Bend County, Fort Worth, Galveston, Galveston County, Greenspoint, Gulfgate, Harris County, Hitchcock, Houston, Houston Heights, Huffman, Humble, Huntsville, Harlingen, Jefferson County, Katy, Kemah, Lake Jackson, La Marque, La Porte, League City, Laredo, Liberty County, Manvel, Memorial City Houston, Midtown Houston, Missouri City, Montgomery County, Montrose Houston, McAllen, Nassau Bay, North Houston, Orange, Pasadena, Port Bolivar, Port Arthur, Pearland, Richmond, Rice Village, River Oaks, Rosenberg, Rosharon, Rio Grande Valley, Santa Fe, San Antonio, San Leon, Seabrook, Shoreacres, Sienna Plantation, South Houston, Sugar Land, Southbelt Ellington, Spring, South Padre Island, Texas City, Taylor Lake Village, The Woodlands, Tiki Island, Tomball, Victoria, Uptown Houston Galleria, Webster, West Columbia, West University Place, Weihmar, and throughout Texas.