Pascoe Law Firm
CAR ACCIDENT LAWYER
Principal office located in Friendswood, Texas.
Available to service League City, Webster, Pearland, Galveston, and the surrounding areas within Texas.
Webster Car Accident Lawyer
Proudly Servicing Webster, Texas
Texas Motor Vehicle Crash Statistics
According to the Texas Department of Transportation in 2021 there have been:
15,764 serious injury crashes in Texas in 2021 with 19,448 people sustaining a serious injury
No deathless days from car accidents
239,539 persons were injured in motor vehicle traffic crashes
7, 265 crashes in Galveston County
Car Accidents happen frequently, and can be quite complicated. This is especially true when serious injuries occur. The financial and emotional stress of a car accident case can take quite the toll. Hiring a Webster Car Accident attorney can help take off the stressful load of a car accident case.
Injured in a Webster Car Accident?
As the Webster, Texas area expands one can expect higher rates of car accidents and injuries due to having increased traffic within the area. A car accident can change one's life and be a headache for injured drivers and passengers while they are trying to recover. An auto injury lawyer helps car accident victims because they work to educate the insurance company or other parties attorney about your injuries and what occurred to cause the injury or injuries.
How Can a Webster, TX Car Accident Lawyer Help?
If you were involved in a Car Accident, the last thing you should be worried about is fighting with an insurance company over compensation. The first offer that insurance companies present is typically far below what you will need to cover medical expenses, lost wages, ongoing medical care, and other costs. When you partner with our firm, our team will:
Evaluate your case for free and help answer any questions you have
Review and investigate your accident, what led up to it, and the circumstances surrounding it
Hold all negligent parties responsible
Negotiate with the insurance company so you can focus on recovering from your injuries
If necessary, take your case to trial
When you hire a Webster Car Accident Lawyer, you are hiring someone who can help you recover the full financial damages you deserve. At the Pascoe Law Firm, we will fight for your best interests and help you take care of your legal needs so you can focus on yourself and your family.
 
What if I Cannot Afford a Webster, TX Car Accident Attorney?
The financial stressors from a car accident can be extremely overwhelming. At the Pascoe Law firm, we understand this. Because of this, our firm works on what is called a contingency basis. Essentially, this means that we only get paid when you get paid. By operating on a contingency basis, we can provide our clients a reduced stress experience.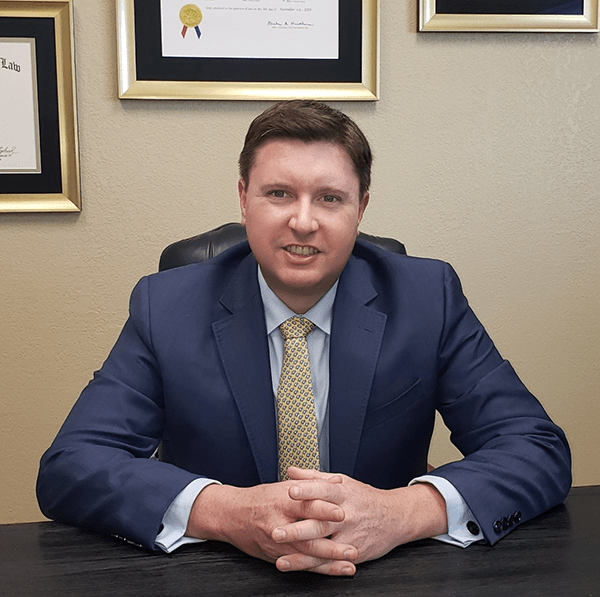 Information for your Webster Car Accident Case
In Texas, you must prove that you have been injured from another person's negligence, careless, or reckless action. The injured individual is called the plaintiff. The plaintiff is the party that files the law suit against the responsible party, who is called the defendant. In an auto injury case after a car accident, one must prove 4 elements to win their case.
Did the defendant have a duty owed to the plaintiff?
Was there a breach of that duty owed?
Were the defendant's actions or lack of actions what caused accident to occur?
Was the plaintiff injured or suffered damages due to the defendant's negligence.
To determine the negligence, one must look to see if reasonable care was used. While an action might not be intentional, the defendant might still be liable or responsible for your damages. This is why many have insurance policies to protect them from liability.
What Do I Do if I Have Been in a Car Accident in Webster, TX?
Getting into a Car Accident in Webster can be a stressful experience. Especially if the collision was sudden. Navigating the aftermath of a Car Accident can be overwhelming. The easiest thing to do is to contact an Experienced Car Accident Attorney.
If you have been in a car accident in Webster, TX you should take the following steps:
Write down the names, contact, and insurance information of everyone at the scene, including the other drivers and eyewitnesses.
Take photos of your injuries, your vehicle, the other vehicles involved, and the scene where the accident took place.
Avoid speaking with the insurance companies, and never sign any documents without talking with an attorney first.
Seek medical treatment. Even if you do not feel hurt, you may have injuries that require medical treatment. Some injuries can take a few days to set in.
Contact an Experienced Car Accident Attorney in Webster, TX
It is important to remember, that the more information you collect, the easier it will be to prove fault later down the line. A helpful tip is to keep a journal from the time of the accident. Keeping a journal that tracks the timeline from your accident can help preserve forgotten details for you and your' attorney's reference. It can also help give a picture to the jury of how your life has been affected, if your case goes to trial.
Important Steps for an Accident that Was Not Your Fault in Webster, TX
The first thing you should do in a Car Accident that was not your fault, is to check on yourself and the passengers in your car to make sure that everyone is okay. Your primary concern should always be your health and safety. If you feel too hurt to move, or cannot get out of your car, you should immediately call 911 and wait for paramedics to arrive. If you feel it is safe to move around, do so carefully.
It is important after a Car Accident in Webster, TX that you make sure you are in a safe area to get out of your car. Communicate with the driver of the other vehicle, and drive to a safe area, if possible. It is also important that you call the police come to the scene. Police can make sure that everyone is safe, and make note of the accident. Having a police report could become very helpful in the future of your case.
The next thing you should do in your Car Accident in Webster is to take pictures of the damages on both vehicles, and of the scene. These pictures could be crucial to proving fault for the accident in an insurance or personal injury claim. Once the police arrive, they will start to clear the scene, so it is important to have photo evidence of the scene and damages. You should also exchange contact information, insurance information, and names of anyone involved in the incident and eyewitnesses.
The next step you should take is to contact an Experienced Personal Injury Attorney. Once you hire an attorney, they can help direct you on the next right steps for your insurance or personal injury claim. Your Webster attorney can help you discuss your legal options, so you can get recovered as soon as possible.
Fighting to Protect your Legal Rights in Webster, TX 77573
We understand that a car accident can happen so quickly that you do not have time to react. Car accidents can forever change one's life making simple tasks into cumbersome chores. Accidents can occur from an auto collision, defective product, or just simply from another's negligent, careless, or reckless actions. Our Lawyer will zealously represent your legal rights in Webster. We will investigate the cause of your car crash injuries to try and best answer why this accident occurred. We know that this event could have a lasting impact on your life. We fight for our clients' legal rights in a hope that it will allow our injured clients to attend to personal matters, like their recovery.
How Long After a Webster Car Accident Do Injuries Appear?
Injuries after a Car Accident can be tricky. Major injuries, such as broken bones or burns, can appear immediately. Other injuries, such as soft tissue injuries and whiplash, can take hours or even days to appear. The shock of a car crash can often mask the pain, and victims may not notice until the shock has worn off. Because of this, injuries may not appear until much later.
Even if you are not feeling injured, it is important that you seek medical attention directly after your Webster, TX car accident. Seeking medical treatment can help with your insurance claim or personal injury claim in the future. Delaying medical treatment after a car accident could impact your chances of getting compensation for your injuries. If you have been in a Webster, TX car accident, contact an Experienced Personal Injury Attorney today to get a referral for a doctor, or to figure out next steps.
Common Car Accident Injuries
Webster, TX Car Accidents can cause catastrophic, life-altering injuries, as well as, minor injuries. No matter the type of injury, it is essential to seek medical care right after your Webster, TX Car Accident. At the Pascoe Law Firm, we know how these injuries can dramatically change the victim's life after a Car Accident. We also understand how to best fight for our clients so they can receive appropriate compensation awards. We can help clients with all types of personal injuries during car accident claims. Some examples are:
Whiplash
Back and neck injuries
Traumatic brain injuries
Spinal cord injuries
Bone fractures
Major lacerations
Soft-tissue injuries
Permanent disabilities
Burns
This is not an exhaustive list, so no matter your injuries, you should contact an Experienced Car Accident Attorney in Webster, TX.
Finding a Doctor to Treat Your Injuries in Webster, TX
No matter your injuries, it is vital that you visit a doctor as soon as possible. As our clients, the Pascoe Law Firm can recommend doctors local to the Webster, TX area. A list of specialists we may refer you to include:
Psychologist/Psychiatrist – for depression, anxiety, withdrawal, fear, PTSD, development of specific, debilitating phobias, and other mood issues.
Physical Therapist/Chiropractor – for injuries sustained to muscles, tendons, or ligaments.
Neurologist – for consistent and severe headaches, dizziness and/or vertigo (sensation of falling), periods of memory loss, loss of motion/feeling, or a significant change or reduction in cognitive function.
Orthopedist – for injuries sustained to the spine, neck, back, shoulder, knees, hands, and feet.
Note that you may also see other specialists like an ophthalmologist, otolaryngologist, podiatrist, etc. Who you see will depend on the type of injuries you sustained from the accident. At the Pascoe Law Firm, we have numerous trusted medical facilities that we work with and can refer you to. Please contact your local Experienced Car Accident Attorney today.
Common Causes of Car Accidents in Webster, TX
There are many different causes of car accidents that can occur in Webster, TX. Our clients have been involved in many different kinds. Some kinds of accidents that we handle regularly are:
Driving under the influence of drugs or alcohol
Speeding
Road rage
Failure to yield right of way
Distracted driving
Failure to maintain a safe operating condition
There are many types of car accidents in Webster, TX. These are just a few of the most common ones. No matter the cause of the crash, it is important to hire an Experienced Personal Injury Attorney.
What Happens During a Car Accident Lawsuit in Webster, TX?
Initial Investigation- After retaining your Experienced Personal Injury Attorney, they will help determine why the crash occurred, who should be responsible, how much should be sought in damages, and what insurance coverage is available to cover the damages.
Filing of a Complaint- After investigation, the lawyer will file a lawsuit in civil court. They will normally file in the county that the accident occurred. So, in the case of Webster TX, Galveston County. The lawsuit will name the defendants, the other parties involved in the crash. In some cases, multiple parties may be named in a lawsuit.
Discovery- Discovery is called the "information gathering" stage of the lawsuit process. The parties answer questions (interrogatories), request admissions, and production documents. They may also obtain sworn written statements (affidavits) or oral statements (depositions).
Settlement Negotiations- This stage starts negotiations with the at-fault party. Eventually your attorney will send something that is called a "demand letter" to the at-fault party's insurance company. The demand will request a specific amount in damages. If a full and fair settlement is reached, you will sign a document which releases the at-fault party from liability, or from being sued in the future.
Trial- This only happens if a settlement cannot be reached. At trial, both sides will be able to present evidence. From there, the judge or jury will make its decision. This decision is also known as a "verdict." If the verdict is your favor, a decision will be made on how much you should receive in damages.
These steps are a complicated process. It helps to have an experienced personal injury attorney in your corner, advocating for your best interests. Contact the Pascoe Law Firm today and hire your Webster, TX personal injury attorney.
Deadline to File a Personal Injury Claim in Webster, TX
In Texas, there is what is called a statute of limitations on filing personal injury claims. This means that after a certain date, a claim can not be filed. The statute of limitations in Texas is two years from the time of the accident.
To file an insurance claim, the claim must be filed within a few weeks. This is typically the first step in seeking full compensation for damages and injuries. A lawsuit must be filed within two years in civil court. If you want to file an insurance claim, contacting an Experienced Personal Injury Attorney in Webster, TX is a good first step. At the Pascoe Law firm, we can walk toy through the next steps of your case, so you can focus on your busy life.
Experienced Auto Accident Attorney
If you have been seriously injured in an accident, call the Auto Injury Attorney at the Pascoe Law Firm at 713-829-4317. Often our Lawyer hears clients say "it wasn't my fault, why is the insurance company treating me this way." Car crash injuries are not the only burden that many accident victims face. In addition to the physical pain associated with car accident injuries, many injuries often carry an emotional burden and financial hardship. Accidents can cause individuals to miss work, have medical bills, and can leave many wondering how to fix this situation they were forced into by no fault of their own. If you are experiencing this heavy burden, call the Pascoe Law Firm and our Car Accident Lawyer to have him fight to protect your legal rights in Webster.