Pascoe Law Firm
Burn Injury Lawyer
Principal office located in Friendswood, Texas.
Available to service League City, Webster, Pearland, Galveston, and the surrounding areas within Texas.
Burn Injury Lawyer
The statistics are sobering to say the least. According to the National Fire Protection Association (NFPA), nearly half a million fires in 2017 occurred in building structures, with 72 percent of those taking place in residential buildings. There were a total of 3,400 civilian fire deaths, with 77 percent of those deaths occurring in the home. At the Pascoe Law Firm, our burn injury attorney is especially sensitive to the needs of burn injury victims. We know that recovery is a long and painful process. We know that long after the skin heals over, the physical and emotional scars profoundly affect the quality of life for victims and their families.
Personal injury attorney John D Pascoe spends time and energy with his clients, their doctors, and family members to understand the extent of the disability, their level of pain, and the need for ongoing medical attention and treatment. He carefully documents the lawsuit to cover the staggering hospital bills, future and past skin grafts or reconstructive surgery, 24-hour nursing care or assisted living help, pain medications and burn care products,wheelchairs, air purifiers and home modifications, psychiatric care and psychological counseling, the terrible pain and suffering, the lost earning capacity, and the permanent or partial disability of his clients. Burn Injury Lawyer servicing the Galveston, Houston, Baytown, Beaumont, Dickinson, Clear Lake, and League City, Texas areas. Contact our Law Firm at 713-829-4317. Our Burn Injury Attorney will seek comprehensive compensation for severe burns.
Common Causes of Severe Burns
Each year more than 500,000 people get burned and require medical attention. Burns can be some of the most horrific and painful type of injury. Many burn injury cases are caused by someone else's fault or negligence. Our Burn Attorney works diligently to identify the negligent person or responsible party for your or your loved one's burn injuries to hold them fully accountable for the physical pain, medical expenses, and emotional torture you have experienced. Our burn injury attorney pursues justice and fights for the legal rights of burn accident victims in the Houston and Galveston area.
 Severe burn scenarios including those from:
Industrial explosion
Fire
Chemical burn
Car Accident Fire
Electrical burn
Scalding water or steam
Oil rig and refinery explosion,
Fire on ship,
Natural gas leak
skin rejuvenation treatments,
Burns from mishaps with gasoline, fireworks, butane lighters, propane grills, or medical oxygen tanks.
Many burn victims will have injuries and scars that last a lifetime. While a burn injury can occur in a wide variety of ways, it is important to know that you may have legal rights and options following a burn injury. Our Galveston county burn injuries lawyer works closely with burn victims and their families to seek the long term compensation needed and deserved for medical treatment, personal care, and for the tremendous pain and suffering.
Burns Are Categorized Into Degree of Severity 
In the picture of the woman's body it lists a percentage of area that each section of her body represents considering the scope of a burn injury. If the burn is over 30% of the body it is highly likely that you will need to see a burn specialist because to the severity of your burn injury. Typically, the head and neck represent 9% of the skin and area which can become burned. Each arm also represents 9% of skin for the body. Other areas include: your trunk which is your back and stomach represents 30%, genitalia is 1%, and each leg is 18%. If a doctor is discussing the percentage these area are how that percentage is determined for a burn. Burns are also categorized into the groups of called degree and this is based off the severity of the burn.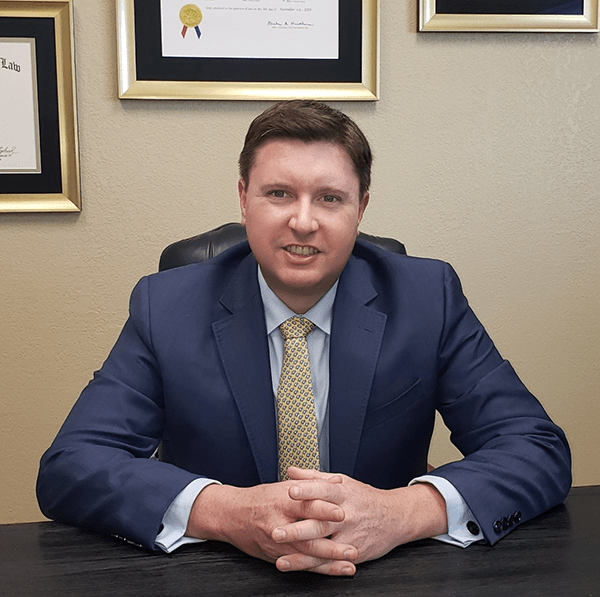 Pascoe Law Firm
1414 S. Friendswood Dr., STE 120
Friendswood, TX 77546
Phone: 713-829-4317
Fax: 281-783-4747
Email Us
 These groups are a scale to determine and assess the appropriate treatment of the burn.
1st Degree Burn– these burns are characterized by damage to the top layer of the epidermis or skin. This is the outermost cover that you see when looking at your body. These are the least severe burn on the scale and can be caused from over exposure to the sun or hot water.
2nd Degree Burn– this is that goes past the outer layer of the skin and also damages the underlying layer. These can often be described as say that the burn has damaged both the first layer and then burned the layer underneath as well. Second degree burns often will have blisters, redness, and swelling. Many of these types of burns are caused by scalding water or liquid. These can be very painful injuries and cause scaring to occur.
3rd Degree Burn– Just as above, a third degree burn is a burn that has expanded past the above two layers. In a third degree burn the muscle is typically burned and will have an effect on the total skin and size of the arm. These severe burns can be caused by chemicals, open flames and fire, steam, or electricity. This category of burn will more than likely require specialized treatment from a burn center.Treatment of third degree burns is excruciating and endless, starting with painful Clorox baths to cleanse wounds and prevent infection and frequent application of gels to aid healing and keep skin supple. Burn victims commonly need round-the-clock pain medication and sedation because of the physical and mental agony. There may be multiple rounds of skin graft surgeries and grueling physical therapy, and some victims will require surgical amputation. Those who are burned on the face and head may suffer loss of vision, hearing or speech in addition to permanent disfigurement. Their fragile skin cannot endure heat or sunlight, and many stop going out in public anyway because of the reactions to their appearances.
4th Degree Burns — Most people haven't heard of this type of burn and think that a third-degree burn is the worst that can happen. A fourth-degree burn is a burn that's so bad it destroys the skin and damages the muscle and bone underneath. These burns are often fatal. If a person survives a fourth-degree burn, skin grafting will be necessary.
5th Degree Burns and 6th Degree Burns — These burns destroy skin, muscle, tendons, and ligaments — everything down to the bone — and are virtually always fatal.
Classification of Burns
​Depending on the level of the burn on the above scale your burn injury may require surgery and other expense medical procedures like skin grafts. Many of these procedures can be extremely painful. This is way you may want to consider your legal options available if your burns were caused by someone else's negligence or fault.  Legal action following a burn injury may recover a significant amount of the expenses for you medical needs for both the past medical treatments and those likely needed in the future.
Attorney Representing Burn Injury Victims in Texas
Our Burn Accident Attorney works diligently to identify the negligent person or entity responsible for your or your loved one's tragedy and to hold them fully accountable for the physical pain, financial burdens and emotional torture. We can take on large corporations and insurance companies and we will go to trial when necessary to seek compensation and justice on your behalf. With offices in League City in Galveston County, we represent burn injury clients throughout Texas. If a loved one was badly burned, you can reach us 24 hours a day on our emergency line 
713-829-4317
 for a free consultation with our burn injury attorney to discuss your burn injury, treatment, and long term needs. The Pascoe Law Firm provides free personal injury consultations for burn injury victims and their family members. Contact us schedule a free consultation with our
 Personal Injury Lawyer
 and get your legal questions answered . Hablamos Español.
Burn Research, Statistics, & Treatment – Galveston County / League City
Attorney, John D. Pascoe and the Pascoe Law Firm, is responsible for the content on this website, principal office and only office located in Friendswood, Texas. Servicing: Alvin, Angleton, Atascocita, Austin, Bay City, Bacliff, Baytown, Beaumont, Bellaire, Brazoria County, Brookside Village, Brownsville, Clute, Conroe, Clear Lake, Clear Lake Shores, Chambers County, Corpus Christi, Channelview, Cypress, Dallas, Danbury Dickinson, Deer Park, East Houston, El Largo, Freeport, Friendswood, Fresno, Fort Bend County, Fort Worth, Galveston, Galveston County, Greenspoint, Gulfgate, Harris County, Hitchcock, Houston, Houston Heights, Huffman, Humble, Huntsville, Harlingen, Jefferson County, Katy, Kemah, Lake Jackson, La Marque, La Porte, League City, Laredo, Liberty County, Manvel, Memorial City Houston, Midtown Houston, Missouri City, Montgomery County, Montrose Houston, McAllen, Nassau Bay, North Houston, Orange, Pasadena, Port Bolivar, Port Arthur, Pearland, Richmond, Rice Village, River Oaks, Rosenberg, Rosharon, Rio Grande Valley, Santa Fe, San Antonio, San Leon, Seabrook, Shoreacres, Sienna Plantation, South Houston, Sugar Land, Southbelt Ellington, Spring, South Padre Island, Texas City, Taylor Lake Village, The Woodlands, Tiki Island, Tomball, Victoria, Uptown Houston Galleria, Webster, West Columbia, West University Place, Weihmar, and throughout Texas.