Pascoe Law Firm
Brake Failure Accident
Principal office located in Friendswood, Texas.
Available to service League City, Webster, Pearland, Galveston, and the surrounding areas within Texas.
Home » Brake Failure Accident
Brake Failure Accident Lawyer
Regulation of Truck Braking Systems
​​The braking system on commercial trucks and tractor-trailers are so critical for the safety of everyone sharing the highways that federal regulations and Texas State Law have set strict guidelines in place. Truck drivers are required to inspect the braking system every time they take to Texas roads and freeways. However, because of cost constraints and limited time, many truckers and trucking companies cut corners on routine repairs and maintenance. Even though Texas and the Federal Government have established rules and regulations governing commercial trucks, drivers and truck owners, requiring routine brake instructions, brakes still regularly fail when companies and operators
​The Federal Motor Carrier Safety Administration (FMCSA) regulates the care and operation of trucks, and lays out specific maintenance rules based on the type of brake system within a truck. No matter the configuration, there must be a brake acting on each wheel of a truck usually. Only a few vehicles are exempt from brakes on certain wheels.
​Brakes have a simple function; they make a vehicle slow down and stop. However, this shouldn't fool anyone into thinking brakes on a car or truck are simple. Braking systems are complex mechanisms that need all of their individual parts to work properly to be effective. Most trucks have an air brake system, though smaller trucks may have a hydraulic brake system. Other arrangements trucks can have a vacuum, electric, or surge brakes. Trucks with an air brake system have an emergency air brake system, and the FMCSA requires drivers have at least two ways to activate the trailer's emergency brakes.
Who is Responsible for the Brakes?
​​Proving brake failure isn't a simple matter, and you'll need to ensure the truly responsible party is named in your lawsuit. Since it could be the driver, trucking company, manufacturer or assembler who was responsible for the brake's performance, it may take some digging and consideration. An experienced attorney can help you determine who was responsible in your particular situation and who you need to file suit against.
​In some cases, the driver may be responsible. One of the reasons truck drivers need a specific commercial driver's license is because the braking systems on these vehicles are very different from a family vehicle. Drivers not only need to know how to properly operate the system, they need to know how to check for defects to ensure safety on the road.
​Truck drivers and the trucking companies should consistently check the air pressure in an air brake system and ensure there's no water present. They should also review hoses and rubber seals where they can to ensure there are no leaks due to defects of wear and tear. If this hasn't been happening, one or more individuals or businesses may be liable for negligent maintenance.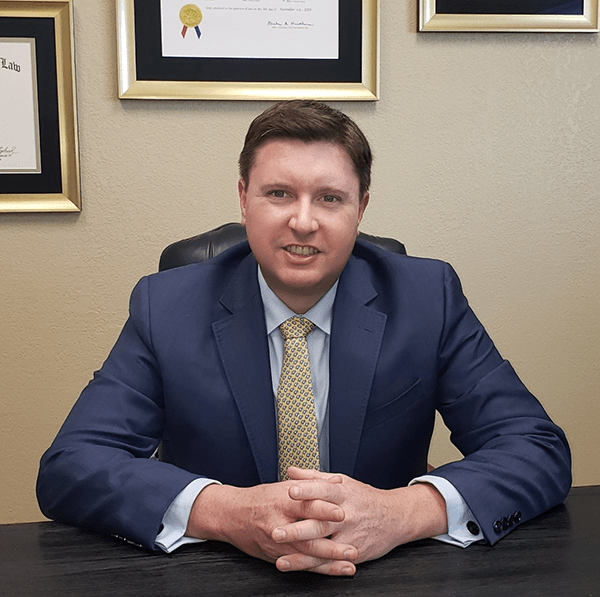 Serious Injuries Occur When Truck Brakes Give Out
​If your injuries are due to brake failure on the truck, you deserve your day in court. It won't be easy, but you can move to hold the right parties responsible and gain compensation. You can't wind back time, but receiving damages from the brake manufacturer or trucking company can help you pick up the pieces and move forward.
​Devastation and catastrophic are usually words associated when describing truck accidents that involve dangerous braking habits or failure of the brake system. Far too often, Houston area residents and visitors become victims of serious accidents caused by a trucking accident involving common problems with the commercial truck brakes. Many of these truck accident victims suffer severe injuries that include:
Brain trauma / brain injury
Loss of a limb
Fractured bones
Paralysis
Spine injuries
Severe burns
Contributing Causes To Truck Brake Failure Accident Cases
Negligence of the truck driver, mechanic, manufacturer, or cargo packers are the most common causes for a truck brake failure accident. This covers a large area that could be a contributing causes of brake failure accidents. Below are some of the most common reasons explained in greater detail for a trucks brakes to fail. They include:
A manufacturer defect of the commercial truck or the trailer
Hauling overloaded or heavy cargo weight that does not allow the large truck ample time to brake
Improper maintenance of the brakes including thinning brake pads, brakes suffused with grease, oil or other lubricants, and worn-out tires
Inappropriate or delayed maintenance of the braking system
Design flaws
Defective materials
Not providing the truck driver adequate braking training
Truck driver distractions
Failure to routinely inspect, repair, and maintain the brake system
The lives of other drivers and passengers on the road are often entrusted to truck drivers, trucking companies, brake mechanics and commercial truck manufacturers. Inattentive truck drivers, truck company manufacturers producing defective products, and neglectful mechanics who are improperly supervised can all cause accidents directly and indirectly.
Pursuing An Injury Claim After A Brake Failure Trucking Accident
​Claims can be filed against the truck driver, trucking company, maintenance crew, truck manufacturer and other negligent parties responsible for the accident. Legal recourse for financial compensation often depends on each specific commercial truck accident circumstance. When individuals are killed in a trucking accident, or receive serious injuries, personal injury claims can be filed against the responsible parties for:
Direct or indirect negligence
Reckless driving
Wrongful death
Product liability
​No one is prepared for a trucking accident. You maintain your vehicle, you pay for insurance, and you drive safely. You recognize the potential for a car crash, but no one thinks they'll have to deal with the repercussions of getting into an accident with a semi due to a brake failure. If you've been in an accident with a truck, you're likely dealing with a mess of medical issues. On top of needing to pay the bills associated with your care, you might be out of work for weeks or months. In worse case scenarios, you may be looking at permanent disability.
How A Texas Truck Accident Lawyer Can Help With Brake Failure Accidents
​You have enough to deal with without researching truck brakes and federal regulations. If you believe the truck caused an accident because its brakes failed, hiring an attorney may be the best course of action. Our commercial trucking accident lawyer is experienced in litigating these types of cases will know the relevant laws and how to find the evidence you need to prove your case. The Pascoe Law Firm will ask for the company's maintenance records to determine whether it was negligence in maintaining and repairing the brake system. Additionally, we will look at the manufacturing specifications to determine if a design, manufacturing or design defect is at issue.
At the Pascoe Law Firm, we are skilled at tracing crucial evidence of the trucking accident back to negligent parties to hold them accountable for the injuries involved. At the Pascoe Law Firm, we fight to protect the rights of our clients seriously injured in trucking accidents caused by brake failure. Contact us at 
713-829-4317
to make an appointment for a free case evaluation or visit our main
 truck accident
 page for more information.