Pascoe Law Firm
BROKEN BONE LAWYER
Principal office located in Friendswood, Texas.
Available to service League City, Webster, Pearland, Galveston, and the surrounding areas within Texas.
Broken Bone Lawyer
Broken bones are one of the most frequent reasons for injury hospitalization each year in Texas. Of the 6 million broken bones that occur each year, 300,000 of those are either slow to heal or do not heal at all with standard forms of treatment. Broken bones are excruciating, serious, and can take a very long time to heal. Bone injuries can require expensive surgery to correct and often involve rehab or doing physical therapy. They can be caused by traumatic events such as being struck by or against an object, car accidents, and repetitive stress injuries or sports. Recovering from this type of injury can mean losing time from work, not being able to engage in everyday activities and having to rely on friends and family to get around while you heal.
​If you or a family member suffered a bone fracture or fractures because of an accident, you may be worried about mounting medical bills in addition to just trying to heal physically and get your life back to normal. If your accident was caused by the negligence, recklessness, or intentional action of another person, you may be entitled to compensation. Texas law allows you to potentially recover payment of your medical costs, lost wages, and pain and suffering. The experienced personal injury lawyer at the Pascoe Law Firm can review the details of your injuries to help determine whether you may have a claim. We can help investigate your accident, gather the evidence you'll need to support your claim, and will fight to protect your legal rights.
​Types of Broken Fracture Injuries
The human skeletal system is designed to protect our bodies from strong blows. It acts like a shield. Unfortunately, sometimes that shield breaks down when the trauma is too great. Truck accidents often produce the kind of force necessary to fracture bones. We see all kinds of broken bones after these incidents including the following:
Comminuted Fracture: When a bone breaks into multiple pieces or is crushed.
Open/Compound: With this bone fracture, the bone actually pierces the skin. The skin rupture is critically important to the victim's well-being because the tear exposes the affected area to infections. This also may be known as an open fracture. This type of fracture typically requires surgery to correct and presents a risk of infection because of the open wound.
Closed/Simple: Closed bone fractures involve a break in the bone but no skin rupture. Simple fracture occurs when the bone breaks but the skin remains intact.
Non-Displaced: In a non-displaced fracture, the bone does not completely break and maintains proper alignment to facilitate efficient healing.
Displaced: Displaced fractures occur when the bone breaks in a fashion where it is not properly aligned following the incident. It also might be broken into several pieces (known as a comminuted fracture).
Avulsion: A break that involves a piece of the bone, or a tendon or ligament, pulling away from the bone. This may require surgery to correct. Avulsion fractures are typically identified by there being a small piece of a bone tears off from the rest of the segment.
Stress: A small crack in the bone. You may not initially notice this type of fracture. Stress fractures are small; hairline breaks in the bones that regularly occur in the foot or leg.
Greenstick: This break most often occurs with undeveloped bones, and generally happens when the bone bends and breaks. These two types of fractures are more common in children, whose bones are softer. They involve part of the bone bending or buckling but not breaking entirely.
Pathologic: Pathologic fractures happen when an underlying disease weakens the bone and then subsequently causes it to break.
Buckled: Buckled fractures occur when two bones smash into each other and cause displacement. This is often found in young children with developing bones.
Oblique: A diagonal break that usually happens when one bone twists over another one. This type of fracture is not common but can happen in a crash. Oblique fractures have an angled pattern and occur after a sharp pressure has been applied to the bone.
Transverse: This is when a bone breaks across the surface, snapping into two pieces. Transverse fractures run perpendicularly to the bone and usually result from one traumatic shock or long-term stress.
Basically, the way that broken bone injuries are categorized comes down to a few issues: if the bone completely broke in half; if the bone pierced the skin or surrounding tissues; if the bone is still in alignment; and if the bone shattered into multiple pieces.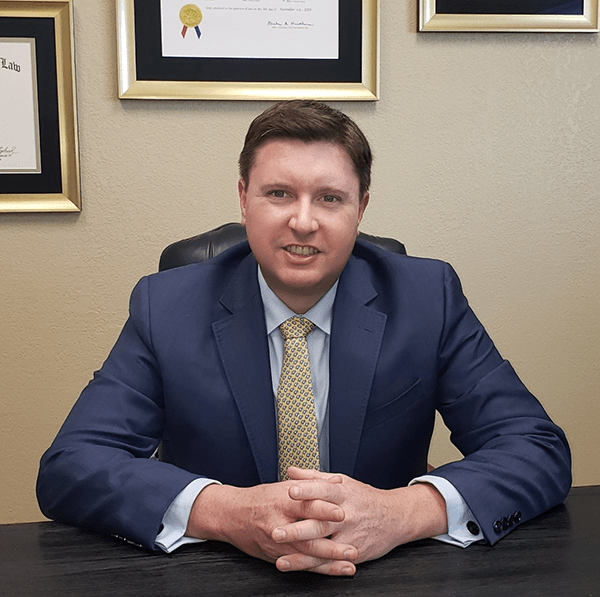 Signs of Broken Bones
​When treating broken bones, it is important to do some things right away so that the injury does not worsen or complicate. Below are some of the signs of a broken bone or a bone fracture so that you can identify the problem in the first place. Here are some questions to ask to see whether or not you fractured a bone:
Do you feel pain around any bone in your body?
Is any part of your body numb or sensitive to the touch?
Do you see a bone sticking out of your body?
Are you bleeding or swelling anywhere?
If you discover that you have a fractured bone, then doctors will select from a variety of options to treat it. Their main goal will be to immobilize the area in order to allow for the bone to naturally come together and reconnect. If it is unable to do that on its own, they might perform surgery in order to manually complete that process. Often, they insert a rode to stabilize and strengthen the fractured bone. After that process, they will normally prescribe you a series of medications for pain and disinfectant.
​Treatment for Bone Fractures
Cast Immobilization– A plaster or fiberglass cast is the most common type of fracture treatment, because most broken bones can heal successfully once they have been repositioned and a cast has been applied to keep the broken ends in proper position while they heal.
Functional Cast or Brace– The cast or brace allows limited or "controlled" movement of nearby joints. This treatment is desirable for some, but not all, fractures.
Traction – Traction is usually used to align a bone or bones by a gentle, steady pulling action.
External Fixation – In this type of operation, metal pins or screws are placed into the broken bone above and below the fracture site. The pins or screws are connected to a metal bar outside the skin. This device is a stabilizing frame that holds the bones in the proper position while they heal.
In cases where the skin and other soft tissues around the fracture are badly damaged, an external fixator may be applied until surgery can be tolerated.
Open Reduction and Internal Fixation– During this operation, the bone fragments are first repositioned (reduced) in their normal alignment, and then held together with special screws or by attaching metal plates to the outer surface of the bone. The fragments may also be held together by inserting rods down through the marrow space in the center of the bone.
​Common Bone Injuries Seen in Car Accidents
Broken bones are particularly common in auto accidents because of the force of the impact. Someone who's been in a serious traffic accident, or struck by a car while walking or biking can sustain multiple bone fractures and some types of bone injuries are more common than others in motor vehicle crashes.
When it comes to broken bones, these are the types most often associated with traffic collisions:
Neck and Spine Fractures — When the vertebrae that protect your spinal cord in your back and neck are fractured, damage can be very serious and cause problems that last for years or even for the rest of your life. You may experience significant pain, numbness, or partial or complete paralysis.
Facial and Skull Fractures — When the bones in your face or skull break, you can suffer damage to your brain or disfigurement that is painful both physically and emotionally.
Limb Fractures — Broken arms and legs are painful and may affect your ability to walk, move, or perform daily tasks. Bones are usually weaker after a fracture, even when they heal. You might find with an arm or leg fracture that you can no longer participate in sports or hobbies that you once found pleasurable. You might even end up with one leg shorter than the other after a leg fracture.
Hip and Pelvis Fractures — A broken hip or pelvis likely will mean use of a wheelchair while you recover, and recovery is usually lengthy.
Rib Fractures — Broken ribs may cause you pain when you do ordinary things like move your torso, laugh, cough, or even breathe.
Wrist and Ankle Fractures — Broken wrist and ankle bones can take a long time to heal. A broken ankle can affect your ability to walk and move, while a wrist fracture may prevent you from performing ordinary tasks such as lifting a jug of milk or typing on a computer.
​Attorney for Bone Fracture Sustained in Texas Auto Accidents
When you've suffered a broken bone or fracture because of another person's negligent or reckless actions, contact the Pascoe Law Firm for help. We can help negotiate with insurance companies or other responsible parties to reach a fair settlement or take your case in front of a jury if necessary. Let us put our resources, skills, and knowledge to work for you while you focus on healing.  Call today to speak to our 
personal injury
 lawyer at 
713-829-4317
.
Attorney, John D. Pascoe and the Pascoe Law Firm, is responsible for the content on this website, principal office and only office located in Friendswood, Texas. Servicing: Alvin, Angleton, Atascocita, Austin, Bay City, Bacliff, Baytown, Beaumont, Bellaire, Brazoria County, Brookside Village, Brownsville, Clute, Conroe, Clear Lake, Clear Lake Shores, Chambers County, Corpus Christi, Channelview, Cypress, Dallas, Danbury Dickinson, Deer Park, East Houston, El Largo, Freeport, Friendswood, Fresno, Fort Bend County, Fort Worth, Galveston, Galveston County, Greenspoint, Gulfgate, Harris County, Hitchcock, Houston, Houston Heights, Huffman, Humble, Huntsville, Harlingen, Jefferson County, Katy, Kemah, Lake Jackson, La Marque, La Porte, League City, Laredo, Liberty County, Manvel, Memorial City Houston, Midtown Houston, Missouri City, Montgomery County, Montrose Houston, McAllen, Nassau Bay, North Houston, Orange, Pasadena, Port Bolivar, Port Arthur, Pearland, Richmond, Rice Village, River Oaks, Rosenberg, Rosharon, Rio Grande Valley, Santa Fe, San Antonio, San Leon, Seabrook, Shoreacres, Sienna Plantation, South Houston, Sugar Land, Southbelt Ellington, Spring, South Padre Island, Texas City, Taylor Lake Village, The Woodlands, Tiki Island, Tomball, Victoria, Uptown Houston Galleria, Webster, West Columbia, West University Place, Weihmar, and throughout Texas.