Pascoe Law Firm
Blind Spot Accident
Principal office located in Friendswood, Texas.
Available to service League City, Webster, Pearland, Galveston, and the surrounding areas within Texas.
Blind Spot Accident Lawyer
What Are The Main Type of Blind Spots For Trucks?
​Some of the main blind spots of a large commercial truck include:
The area located directly behind the driver and the storage area of the truck
The area located directly in front of the trucks cabin
While driving next to the a truck directly behind the driver's window
Truck drivers need to follow safety behavior, check all mirrors, and properly use its blinkers to provide other drivers time to know what direction they intend to move toward. Likewise, it is important for others drivers to provide the necessary space needed for the truck to move. Trucks do not have the handling of a sports car. As a result of this fact, it is important to provide truck drivers with space so they can maneuver the commercial truck properly. It is important for both truck drivers and other drivers on the road to be patient while a truck is changing lanes.  Truckers can still be found at fault for accidents even if the car was driving with one of the "no-zones" or "blind-spots." If you have been involved in an accident that occurred with a large commercial vehicle, you might want to speak with a blind spot truck accident lawyer who can assist with you case, investigate the "no-zone" area, and help determine if the truck driver breach their duty of care while driving the truck.
Liability in Trucking Blind Spot Accident Cases In Texas
​No sane person goes looking to get into an accident with a commercial truck. However, many drivers are unaware that that is exactly what they are doing with the fail to give a truck driver the necessary space they need on the roads. The results can be deadly. As a result, car drivers should provide enough space for truck drivers to prevent a potential accident from occurring. Have you ever seen someone cut off a truck driver while on the highway or freeway? That driver that cut off the truck is almost asking for a potential accident to occur.  If the car driver was tailgating the truck or otherwise failed to provide necessary space, then the car driver could be liable. In many instances, the truck driver is liable for the accident. A truck crash lawyer can investigate your case and the facts surrounding your accident.  There are several factors that could cause the trucking company or the truck driver to be found liable for the accident.  In some instances, the trucking company might have failed to provide the training to their employee.
In many of these cases, there is a clear action that takes place that demonstrates that the truck driver failed to act in accordance with the law or the professional regulations of the industry. For example, if a truck driver has been driving while intoxicated or driving after using drugs, the driver is automatically liable for any harm or injuries from the accident. Truck drivers must drive with a heightened responsibility while driving large commercial vehicles and their loads or cargo. Safe driving practices should be followed by both truck drivers and other drivers on the interstate roads.  It is better to drive with extra precautions while driving next to a large truck than to end up as a casualty.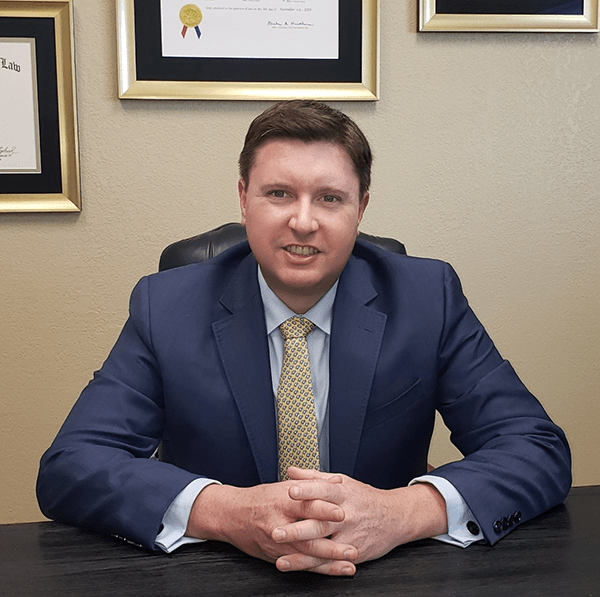 Attorney for Blind Spot Accidents
​It is always horrible to hear that someone has been in a blind spot truck crash. When a driver gets hit by a truck, they can be seriously injured and could face a length recover time from their personal injuries. Unfortunately, blind spot truck wrecks are fairly common in Galveston, League City, and Houston. Many drivers might never see the car coming towards them before they get hit. Some injured in truck accidents may never able to fully recover from their injury and may even pass away from the catastrophic injuries that can occur in more tragic accidents. If you or a loved one has been in blind spot truck collision accident please contact a personal injury lawyer who can help guide during through this difficult period in your life.
Protect Your Legal Rights Following A Truck Blind Spot Wreck
Our blind spot truck accident attorney fights for the rights of those who suffer injury after being hit by a truck. Truck drivers have a duty to drive with caution. The Pascoe Law Firm in League City, Texas has represents blind spot accident victims in the Galveston county and League City areas. We are very familiar with the serious injuries that can occur in truck accidents. Our blind spot truck collision lawyer is committed to holding negligent drivers fully responsible for their actions. You can reach us at 713-829-4317 for a free consultation and prompt investigation. If you are or a loved one has been injured and suffered personal injury, call the Pascoe Law firm to speak with accident lawyer. The Pascoe Law Firm provides a free personal injury consultation for blind spot truck accident victims. Call or contact us online to speak with a Galveston County and League City area
Truck Accident Lawyer 
and
18-Wheeler Accident Lawyer
if you or a family member was hit by a large commercial vehicle. Hablamos Español.
Blind Spot Truck Accident – Research and Reports – Galveston County / League City