Pascoe Law Firm
CAR ACCIDENT LAWYER
Principal office located in Friendswood, Texas.
Available to service League City, Webster, Pearland, Galveston, and the surrounding areas within Texas.
Home » Bikes on the Bayou
Bikes on the Bayou Motorcycle Accident Lawyer
​With Texas being home to over 400,000 motorcycle riders, it's only natural that Houston has started to usher in the spring by hosting its first and only motorcycle centric event, Bikes on the Bayou. Proudly hosted at Eleanor Tinsley Park, Bikes on the Bayou boasts beautiful downtown cityscapes and tranquil riverside events.
​Bikes on the Bayou was formed from the same ideas and principles that the Lonestar Rally, in Galveston, has had major success with. In 2018 Houston made a decade long commitment to the festival. While this is Houston's first Motorcycle-Centric festival, the end goal is for Bikes on the Bayou to be a far reaching and inclusive festival. Organizers are accomplishing this by having a diverse genre of bands, and just by the nature of being in the heart of downtown Houston.
​Tips for Safe Experience at Bikes on the Bayou
​If you are a motorcycle rider and are looking to attend Bikes on the Bayou, and you have never been to a rally before, or may be unsure what to expect. Bikes on the Bayou is a great place to meet other riders, hang out, look at other's bikes and even ride a bit together. Here are some tips you may want to focus on when you attend Bikes on the Bayou.
Make travel plans early. If you're shipping a motorcycle, make arrangements well in advance. Call your motorcycle shipping company well ahead of time so you'll know how long you'll be without your bike pre- and post-rally.
Make a game plan for the week ahead of time. One of the big complaints you'll hear from new attendees is that they missed one of the big events or signature rides.  All the big rallies have websites that list the entertainment and events. Sketch out a rough list of who you really want to see and where you want to be. You can always change your mind, but you won't miss anything accidentally.
Find a place to stay. The rally websites will have a list of hotels, campgrounds and private homes available for rent. You may want to read reviews to see if your choice will be a quiet place to crash or a non-stop party!
Get there early for concerts. Good seats (or standing room) at big shows will go fast. Stake out your spot early to get the best view.
Get a tune-up. You don't want to spend any time tracking down a mechanic or a part when there is partying to be done.
Ask other riders for tips. If you can't travel with an experienced rally rider, join the event's Facebook page and get the inside scoop. People are usually happy to help.
Don't drink and ride. Nothing will spoil the fun faster than spending the week in the county jail, or worse, hurting yourself or someone else.
Check and Watch the Weather, Rallies take place outside, so you want to make yourself as comfortable as possible. The last thing you want is to be uncomfortable, simply because you didn't check the weather and wore the wrong type of clothes.
Don't forget your camera. Rallies have so much going on that you'll definitely want to share the experience with friends. Stories and pictures can last a lifetime.
Be safe. Make sure to park your bike in well-lit, busy areas, and use a fork lock or other locking systems.  Like it or not, thieves can be at any rally. And of course, never store the bike's registration with the bike – keep it in your wallet.
​Attending Bikes on the Bayou can be a lot of fun. However, it is important that you be prepared. Finding lodging early, watching and preparing for the weather, and getting your bike serviced ahead of time you can ensure your trip as enjoyable and memorable as possible!
Houston Motorcycle Accident Attorney
​If you have been hurt in a motorcycle accident, you need the experienced motorcycle accident attorney of the Pascoe Law Firm on your side. Houston highways offer a great degree of freedom to motorcycle riders. Unfortunately, this freedom can have devastating consequences if you are involved in a motorcycle accident. The Pascoe Law Firm fights for the rights of motorcycle injury victims in Houston and throughout the State of Texas. We will work to ensure you receive the financial compensation you deserve. There is never a fee unless your claim is successful and the Pascoe Law Firm has experience litigating hundreds of claims against all of the major insurance carriers.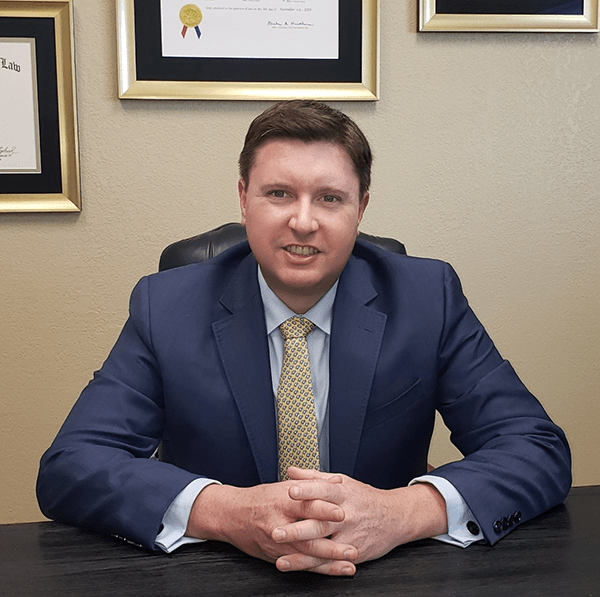 Leading Reasons For Motorcycle Accidents
Inexperienced riders
Speeding
Alcohol & drugs
Poor weather and road conditions
Failing to wear or improper use of protective gear (helmet, leather clothing)
Distractions (texting, talking on a cell phone, eating)
Weaving in and out of traffic
Tailgating
In many accidents, the point of impact is the front of the motorcycle which typically results in the most devastating and fatal injuries. As a result, costs are high, including physical and ​emotional pain, expensive medical bills, lost wages and property damage. You may also be left wondering whether you will ever be able to ride again. This anxiety is compounded if the accident wasn't your fault or was due to another driver's negligence.
Factors in an accident must be identified to determine who is at fault, or the degree to which each party is at fault, and as a result, who is financially responsible. This determination can be complex, and chances are that all parties will not agree. It can become more complicated if the accident involved equipment failures, poor road conditions, public vehicles, or other obstacles. These complicating factors make having an experienced attorney on your side even more important.
​Common Injuries Resulting From An Accident
Unfortunately, it is not uncommon for riders to sustain serious injuries when involved in a crash. According to the 
U.S. National Highway Traffic Safety Administration (NHTSA)
, motorcycles have 16 times the risk of injury and 35 times the risk of a fatal crash compared with a passenger car. These rates are often even higher among younger, less experienced riders. Each year, thousands die and countless more are hurt as the result of a motorcycle accident.
The most frequently injured body part is actually the legs and feet. This is followed by the arms, and then the head and neck which make up 
16.8% of all injuries
. Of these injuries, fractures and broken bones are the most common. This is followed closely by less serious injuries such as contusions/abrasions, lacerations, and sprains. Of course, catastrophic injuries also occur, with the possibility of paralysis and death.
​Proper use of safety equipment can often reduce the severity of injuries. Riders should always dress appropriately and wear a helmet, even in states where this is not required by law. Helmets have been proven effective, specifically 
37% effective in preventing motorcycle deaths
.
​Pascoe Law Firm Fights For Motorcycle Accident Victims
​The experienced motorcycle accident lawyer at the Pascoe Law Firm will negotiate with the insurance company to ensure you receive fair compensation. They have the legal know-how to prepare the strongest arguments, and may even retain a private investigator to build your case. They will explain all your legal options, conduct a thorough investigation of the accident, and, if necessary, challenge the police report's findings. In addition to establishing driver fault, road conditions and safety equipment may be inspected.
Most insurance companies want to pay out fast, and consequently, offer only minimal help to victims. They would rather not wait for you to discover that you have long-term medical or disability issues. To them, it's only business, but for you, it's about your future. Do not agree to any settlement without talking to a lawyer. If the insurance company does not agree to a fair settlement, they will pursue your case in court. It is important that you are fairly compensated for your medical bills, wage loss, and pain and suffering.
Texas Motorcycle Injury Law Firm
There is a long road to recovery if you have been seriously hurt as the result of a motorcycle accident. As a result, these injuries are likely to take an emotional and financial toll. In addition to medical bills, you may have experienced lost wages and will also face pain and suffering from your injuries. Don't travel this road alone and suffer further after an accident. Our experienced motorcycle accident attorney will aggressively represent your best interests and work to get you the financial compensation you deserve. Call our office today at 
(713) 829-4317
 to speak to an
Motorcycle Accident
Attorney and for a free evaluation of your case.