Pascoe Law Firm
Bad Weather Truck Accident Lawyer
Principal office located in Friendswood, Texas.
Available to service League City, Webster, Pearland, Galveston, and the surrounding areas within Texas.
Bad Weather Truck Accident Lawyer
Attorney For Accidents Involving Bad Weather & Poor Weather Truck Accidents
Bad Weather Can Cause Serious Truck Accidents
​When driving in bad weather the likelihood of a poor weather driving accident increases exponentially. However, bad weather storms such as rain, fog, snow, or sleet are no excuse for an accident to occur. Truck drivers are professional drivers and should have the skill and training to operate their commercial trucks in challenging weather conditions.  With the amount of hours that large truck drivers spend on the road they have run into their fair share of bad weather. The drivers training should have covered how handle poor weather driving conditions and know that one should slow down or get off the road and wait the storm out. Unfortunately, many recognize that it is unsafe to continue driving safely but carry on because of pressure from the trucking company and delivery deadlines.  It is an experience that everyone can relate to driving down the road and having a speeding truck pass you in bad weather. If you become injured because of a poor weather option know that you have legal rights and options available to you.
Regulations For Poor Weather Truck Accident
Lawyer for Bad Weather Truck Accidents in Texas
| | |
| --- | --- |
| | ​Bad weather truck driving is regulated by federal law which has rules in place for hazardous weather conditions. These rules are required to be adhered to ensure that these large trucks are not a threat to others on the road during poor weather conditions. Large trucks are difficult to stop under perfect conditions. Therefore, throw in snow, ice, fog, and rain and an accident is almost bound to happen. As a result, the federal government enacted the following help prevent this very issue. According to the Federal Motor Carrier Safety Administration's regulation 392.14: |
​Extreme caution in the operation of a commercial motor vehicle shall be exercised when hazardous conditions, such as those caused by snow, ice, sleet, fog, mist, rain, dust, or smoke, adversely affect visibility or traction. Speed shall be reduced when such conditions exist. If conditions become sufficiently dangerous, the operation of the commercial motor vehicle shall be discontinued and shall not be resumed until the commercial motor vehicle can be safely operated. Whenever compliance with the foregoing provisions of this rule increases hazard to passengers, the commercial motor vehicle may be operated to the nearest point at which the safety of passengers is assured.
Holding Truck Drivers and Their Employers Responsible
From regulation one can see that poor driving conditions or hazardous driving conditions  that the truck driver still has the responsibility until the conditions improve. Bad weather is not an excuse that allows a truck driver to get out of responsibility for a poor weather truck accident incurring. In Bad weather driving situations one should be cautions and if necessary pull off the road at a safe location until the weather improves. Some examples of hazardous weather driving conditions include: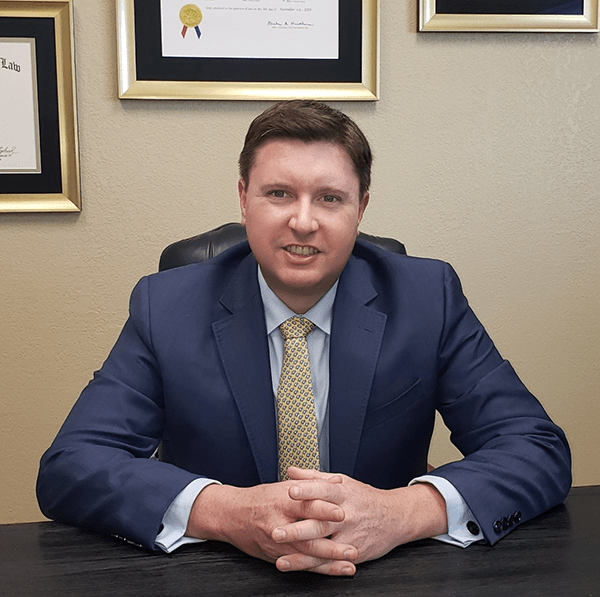 Wet roads– rain is something that frequently occurs in the area. However, when the roads become slick make sure to slow down, test your brakes, and turn down or off distractions.
Fog– driving in fog is extremely dangerous and should be avoided when possible. Driving in the fog is dangerous because fog creates decreased visibility of what is ahead of you.
Icy/Snow – winter makes the roads dangerous for even the most skilled drivers. Try to avoid driving fast and keep a safe distance from other vehicles. Icy roads might increase the distance needed to properly stop your vehicle.
Bad weather truck accidents mainly occur because of pressure from the trucking company to have the truck driver deliver the load without regard to the risk to other motorists. When a large truck causes injuries to you or your loved one because of bad weather, please know that poor weather is not an acceptable excuse. After a bad weather truck accident you should consider speaking with a lawyer who represent you legal rights. After a poor weather truck accident occurs an experienced truck accident lawyer should conduct a prompt investigation as to why the driver was continue in such dangerous conditions.
Texas Lawyer for Poor Weather Truck Accidents
Many bad weather truck accidents can cause severe damage even at lower speeds. Large commercial trucks can exert a powerful amount of force and pressure. These trucks were designed to carry heavy objects all over the place. It's not unthinkable to for one of these vehicles causes extensive damage and injuries due to its size. It is always horrible to hear that someone has been in injured as the result of a poor weather truck accident. The driver who gets hit by and a truck in a bad weather accident can be seriously injured and could face a length recover time from their personal injuries associated with a crash. Unfortunately, bad weather truck accidents are fairly common in Galveston, League City, and Houston areas. Many drivers might never see the truck coming towards them before they get hit. Many may never able to fully recover from their injury and may even pass away from the catastrophic injuries that can occur in more tragic accidents. If you or a loved one has been injured or suffered property damage because of a poor weather truck accident please contact a personal injury lawyer who can help guide during through this difficult period in your life.
Protect Your Rights After A Weather Related Truck Accident
​Our Poor Weather Truck Accident Attorney fights for the rights of those who suffer injury after being hit by a truck or 18-wheeler. Truck drivers have a duty to drive with caution. The Pascoe Law Firm in League City, Texas represents accident victims in the Galveston county and League City areas. We are very familiar with the serious injuries that can occur in truck accidents. Our Bad Weather Truck Accident Lawyer is committed to holding negligent truck drivers fully responsible for their actions. You can reach us at 
713-829-4317
 for a free consultation and prompt investigation. If you are or a loved one has been injured and suffered personal injury, call the Pascoe Law firm to speak with accident lawyer. The Pascoe Law Firm provides a free personal injury consultation for truck accident victims. Call or contact us online to speak with a Galveston County and League City area 
Truck Accident Lawyer
 and 
18 Wheeler Accident Lawyer
if you or a family member was hit by a truck or 18 wheeler. Hablamos Español.
Bad Weather Truck Accident – Research and Reports – Galveston County / League City