Pascoe Law Firm
Asbestos/ Mesothelioma
Principal office located in Friendswood, Texas.
Available to service League City, Webster, Pearland, Galveston, and the surrounding areas within Texas.
Home » Asbestos/ Mesothelioma
Asbestos Attorney
Mesothelioma is different than other types of cancer because it is caused by environmental exposure and not hereditary traits. In between the years of 1979 and 2001, at least 43,000 people died for mesothelioma, asbestos cancer, or asbestosis. However, it is important to keep in mind that reporting of the disease deaths did not begin until the late 1990's. Asbestos was widely used in manufacturing of buildings, automotive, and shipbuilding. Asbestos is a group of minerals that was used due to it being resistant to heat and corrosion. This once though wonderful product was later found to cause horrible injuries to workers who were exposed to asbestos during manufacturing or construction projects. Asbestos is known to causes asbestosis, lung cancer, and another type of cancer called mesothelioma (a form of cancer that impacts the organs and lungs.) Mesothelioma claims from asbestos exposure, time is critical if your loved one has been diagnosed with mesothelioma. Costly medical treatments must begin immediately to slow this deadly cancer and treat the tremendous pain and suffering.
The Pascoe Law Firm will help you throughout this ordeal. We act promptly to trace the source of asbestos exposure to get your family member approved for medical care and to seek compensation from the negligent entities.From our office in theand Galveston County area just outside of Houston, we handle personal injury and wrongful death claims for mesothelioma and other asbestos-related diseases and cancers, on behalf of victims across Texas and throughout the United States. We extend a free consultation, and you can reach us 24 hours a day at our emergency line
713-829-4317
. Texas Mesothelioma Personal Injury Litigation Lawyer serving the Houston and Galveston Area. Mesothelioma is ultimately fatal, although aggressive treatment in the early stages may extend life for several years. Unfortunately, it is commonly diagnosed in later stages, and those victims deteriorate quickly. We are committed to getting our clients access to treatment to gain precious months or years of life and to make them as comfortable as possible.
Types of Mesothelioma
The Mesothelioma Research Foundation of America estimates that over 30 million people in the U.S. have been exposed to asbestos over the last several decades. Asbestos is the only known cause of mesothelioma (cancer of the lining around the lungs or internal organs) and asbestosis  (a debilitating lung disease). The trick of mesothelioma litigation is not the medical connection, but identifying how the person was exposed. This task is more difficult because the symptoms sometimes do not develop until 10, 20 or even 40 years after exposure. While the onset might take a long duration to show itself the disease becomes very progressive once it begins to spread. The common types of mesothelioma recognized by the medical community include:
Pleural Mesothelioma  – this disease affects the lining of the lungs also known as the pleura. It is the most common form of mesothelioma and is about 70% of the cases that are reported.
Pericardial Mesothelioma  – this is a cancer that originates in the lining of the heart, also called the pericardium.
Peritoneal Mesothelioma – this type of cancer impacts the lining of the abdominal cavity, which has the medical name of peritoneal.
Common 18-Wheeler Accident Injuries
​18-wheeler accident injuries don't differ greatly from injuries that one might sustain in any other type of motor vehicle accident, except for their severity. The heavy weight and massive size of the 18-wheeler often result in catastrophic and severe injuries that are usually worse than normal accident injuries. The most common types of 18-wheeler accident injuries include: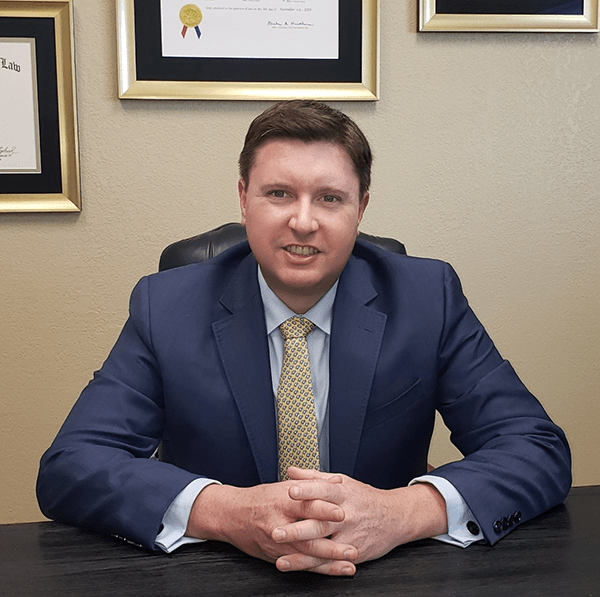 Fractured, broken, and crushed bones
Deep lacerations and cuts that might leave permanent scars
Road rash if drivers or passengers are thrown from a motor vehicle
Neck, back, and spinal cord injuries that might lead to temporary or permanent paralysis
Head injuries which might include blunt force trauma or sudden jarring that leads to traumatic brain injuries (TBI)
Organ damage and severe internal bleeding, often caused by broken ribs or vehicle parts that puncture an organ
Amputations
Severe burns if a fire or explosion occurs
Death
Different types of 18-Wheeler Accidents
Our 18-wheeler accident lawyer represents people in Galveston Country, Texas, of all types of 18-wheeler accident, injuries, and wrongful death claims, including:
Drunk 18-wheeler driver and DUI 18-wheeler accidents
Speeding or reckless driving
Federal Motor Carrier Safety Act (FMCSA) violations
Untrained, unlicensed 18-wheeler drivers
Improper 18-wheeler maintenance
Unsafe loads
Jackknife accidents
Different types of 18-Wheeler Accidents
​18-wheeler drivers, 18-wheeler companies, insurance carriers, or any other party named as a defendant in an 18-wheeler accident injury suit will often go the extra mile to avoid paying damages. Insurance companies will try to deny claims on technicalities, downplay injuries, or claim that victims didn't sustain their injuries in the 18-wheeler accident. As a result, we track down witnesses, obtain security tapes, police records, depose law enforcement officials, and work with investigators and other professionals to recreate accident scenes and locate involved parties. We understand the physical, mental, and financial struggles that a severe 18-wheeler accident injury might bring to victims and their families, so we offer free consultations to discuss your case.
Parts to Be Inspected On An 18 Wheeler
Companies have an obligation to provide their drivers with a commercial 18 wheeler that is in a proper working order, and drivers are expected to routinely inspect the vehicle and their loads to ensure safety. The Federal Motor Carrier Safety Administration Regulations require 18-wheeler drivers to inspect their vehicles prior to driving for the following issues:
Lighting devices and reflectors
Steering mechanism
Rear-vision mirrors
Windshield wipers
Parking brake
Tires
Horn
Coupling devices
Service brakes
At the end of a trip, drivers must re-examine these items, as well as the wheels, tires and emergency equipment. Any defects must be noted in the post-trip inspection report and promptly corrected by the 18-wheeler company owner. When unsafe equipment was a factor that caused your injuries, our lawyer will work to discover the lapse in protocol that allowed the defect to go unnoticed or unaddressed.
​18 Wheeler Driver Fatigue
​​Companies often pay by the mile or the load, so drivers of 18 wheelers may drive to cover their routes quickly and unsafely. This aspect of trucking industry policy encourages dangerously excessive hours behind the wheel. Work hours are defined as on-duty time, which includes driving, loading and conducting maintenance—working with the semi-truck in any way.
Federal law establishes Hours-of-Service regulations for drivers of large 18 wheelers.
Companies often pay by the mile or the load, so drivers of 18 wheelers may drive to cover their routes quickly and unsafely. This aspect of trucking industry policy encourages dangerously excessive hours behind the wheel. Work hours are defined as on-duty time, which includes driving, loading and conducting maintenance—working with the semi-truck in any way.
14-hour duty limit (10 hours of rest after 14 consecutive hours of on-duty time)
11-hour driving limit (10 hours of rest after 11 total driving hours)
60/70-hour duty limit (maximum of 60 on-duty hours in seven days or 70 on-duty hours in eight days)
Drivers who feel pressured to fulfill their company's shipping goals may choose to disregard these federal limits. When our 18-wheeler injury attorney at the Pascoe Law Firm suspect that driver fatigue contributed to a 18 wheeler accident, we look for evidence of:
Missing logbooks
Falsified logbook entries
Tampering with automated log systems
Our attorney works swiftly to examine the driver log books, as they are only required to be kept for six months. When we find that an 18 wheeler driver has exceeded the Hours-of-Service limits or misrepresented work hours in any way, we aggressively pursue compensation for injuries caused by the 18 wheeler accident.
18 Wheeler Accident Checklist
​Individuals who have suffered personal injury due to an 18 wheeler accident in Galveston Country ​or in other areas of Texas have a right to litigate for damages. To assure the best chances of maximum compensation for Texas 18 wheeler accidents, it is worthwhile to follow several simple steps following the accident. An accident checklist will minimize the risk of lessened compensation. At Pascoe Law Firm, we can answer any questions you may have with regard to 18 wheeler accidents
Attend to medical needs – Health is always of primary importance, and if needed, assures that immediate health needs are met. Contact 911 if needed, and assure maximum safety by moving away from a dangerous situation. If possible, record the time and the location of the accident, the 911 contact and any other details for your immediate care.Record driver information – Record as much information as you can from the 18 wheeler driver, including name, license, insurance, 18 wheeler registration, company worked for, and any other relevant data.
Record witness information – if there were any witnesses to the event, record their names and contact information.
Take pictures and other records – If you can, write a summary of the events that happened. Take pictures of your damaged vehicle, the 18 wheeler, points of impact, damaged surrounding material and more.
Be careful with 18 wheeler claim adjusters – 18 wheeler companies frequently dispatch an adjuster following 18 wheeler accidents. They take pictures, records, statements etc. to help in the 18 wheeler company's defense. Do not talk with the adjuster regarding the accident or the events leading up to it – explain that you will seek legal counsel and the adjuster can talk to them.
Obtain records of medical attention – when you get medical attention, make sure you do so from a qualified physician. Make sure the physician records all symptoms and provides you with a full report of injuries, related as clearly as possible to the effects of the 18 wheeler accident.
Engage the services of a Galveston Country Texas 18 wheeler accident attorney – the process of receiving fair compensation for the personal injury you suffered due to the 18 wheeler accident can be complex and difficult. Utilize the services of an Texas 18 wheeler accident attorney to assure that the right steps are taken and followed to enable the receipt of the maximum possible compensation for your personal injury.
Contact An Experienced 18-Wheeler Accident Lawyer Representing Galveston Country, Texas
If you or someone in your family has been involved in an 18-wheeler crash in Galveston Country, TX, get experienced legal help. The Pascoe Law Firm's 18-wheeler accident attorney experienced at litigating 18-wheeler cases. We start by filing your claim against the insurance companies and send out a preservation letter to the companies involved. We fight to protect your legal rights following an 18-wheeler wreck. Fighting for your rights will mean using every resource to investigate and prepare your case. At the Pascoe Law Firm, you have experience and resources on your side to represent you in Galveston Country.
An 18-wheeler accident might require ample time for healing. During this difficult time, let an experienced attorney handle the details of the case, investigate your accident, gather relevant documents and records, and contact potential witnesses. If you have been injured in an 18-wheeler accident, you need a skilled attorney who has experience and knowledge to litigate and handle the challenges that come with these cases. A Pascoe Law 18-wheeler accident lawyer will fight to defend your legal rights, if you were injured due to 18-wheeler negligence. Call our experienced 18-wheeler accident lawyer representing people in ​​Galveston, Texas at 
713-829-4317
 or to learn about how we can help you  visit our main 18-wheeler page for more information.
Asbestos and Mesothelioma – Research and Reports – Galveston County / League City
Attorney, John D. Pascoe and the Pascoe Law Firm, is responsible for the content on this website, principal office and only office located in Friendswood, Texas. Servicing: Alvin, Angleton, Atascocita, Austin, Bay City, Bacliff, Baytown, Beaumont, Bellaire, Brazoria County, Brookside Village, Brownsville, Clute, Conroe, Clear Lake, Clear Lake Shores, Chambers County, Corpus Christi, Channelview, Cypress, Dallas, Danbury Dickinson, Deer Park, East Houston, El Largo, Freeport, Friendswood, Fresno, Fort Bend County, Fort Worth, Galveston, Galveston County, Greenspoint, Gulfgate, Harris County, Hitchcock, Houston, Houston Heights, Huffman, Humble, Huntsville, Harlingen, Jefferson County, Katy, Kemah, Lake Jackson, La Marque, La Porte, League City, Laredo, Liberty County, Manvel, Memorial City Houston, Midtown Houston, Missouri City, Montgomery County, Montrose Houston, McAllen, Nassau Bay, North Houston, Orange, Pasadena, Port Bolivar, Port Arthur, Pearland, Richmond, Rice Village, River Oaks, Rosenberg, Rosharon, Rio Grande Valley, Santa Fe, San Antonio, San Leon, Seabrook, Shoreacres, Sienna Plantation, South Houston, Sugar Land, Southbelt Ellington, Spring, South Padre Island, Texas City, Taylor Lake Village, The Woodlands, Tiki Island, Tomball, Victoria, Uptown Houston Galleria, Webster, West Columbia, West University Place, Weihmar, and throughout Texas.