Pascoe Law Firm
AMPUTAION LAWYER
Principal office located in Friendswood, Texas.
Available to service League City, Webster, Pearland, Galveston, and the surrounding areas within Texas.
Houston Amputation Lawyer
An amputation is the separation or loss of a body part from the body by way of surgery or trauma. Traumatic amputations, which occur unexpectedly as the result of things like car accidents, pedestrian accidents, or industrial accidents involving machinery, are a leading cause of amputations each year. Surgical amputations can also occur after serious accidents if a body part has been so severely damaged that is cannot be preserved.
​Amputations are one of the most serious and debilitating injuries a person can experience. There are nearly 2 million Americans living with the loss of a limb and approximately 185,000 amputations occur every year in the United States. It is estimated that one out of every 200 people in the United States has had an amputation. While the rates for trauma-related injuries are decreasing, there is still a significant number of harm due to accidents each year. Nearly 70 percent of trauma-related amputations involve the upper-limbs. Males are at a significantly higher risk and the chance of harm increases with age, reaching its highest level among people aged 85 and older. Losing a limb impacts every aspect of a person's life and the financial, physical, and emotional consequences of this type of injury can seem overwhelming.
Traumatic Amputations
​A traumatic amputation occurs when a limb is fully or partially severed from the body and usually occurs outside of the hospital setting, such as in a car accident. There are more than 30,000 traumatic amputations each year. Traumatic amputations can involve any body party, but upper limb amputations are the most common. The upper limbs include the fingers, hand, wrist, forearm, upper arm, shoulder blade, and collar bone.
​Amputations are either incomplete or complete. A complete amputation means that there are no tissues, ligaments, muscles or structures connecting the severed limb to the body. In an incomplete amputation, some soft-tissue connection remains intact. Sudden and serious complications can arise when a body part is amputated, including bleeding, shock, and infection.
​In rare cases the partial or fully severed limb or digit can be reattached. However, this can depend on the amount of the damage to the body and severed part as well as the length of time it takes to receive medical care. Even if the limb is properly taken care of and reattached, there may be nerve damage or other long-term issues.
Surgical Amputations
​Surgical amputation is the removal of a body part by a physician and can occur after an injury is sustained in an accident. The doctor may need to remove a limb or digit because it has been partially severed and cannot be reattached or because that part of the body is too badly damaged. It may also be required if the victim suffers from an infection that is not responding to antibiotics. Surgical amputations are done to save a person's life but they can also lead to complications, including tissue death, blood clots, hematoma, joint deformity, and wound openings.
Long-term Treatment After Limb Amputation
​In most cases, treatment will continue throughout a person's lifetime. Post-amputation treatment involves a comprehensive approach including rehabilitation, mental health support, prosthetic care, and the possibility of additional surgeries. According to Amputee Coalition, the estimated long-term care costs for amputation are more than $500,000.
​No matter what body part an individual lost, they will have to adjust to a new way of life. If they lost a finger, it changes how they eat and type. If they lost an arm, they must relearn how to do everything from showering and getting dressed to cooking and taking care of their kids. If they lost a leg they must relearn how to balance and walk with crutches or a prosthetic.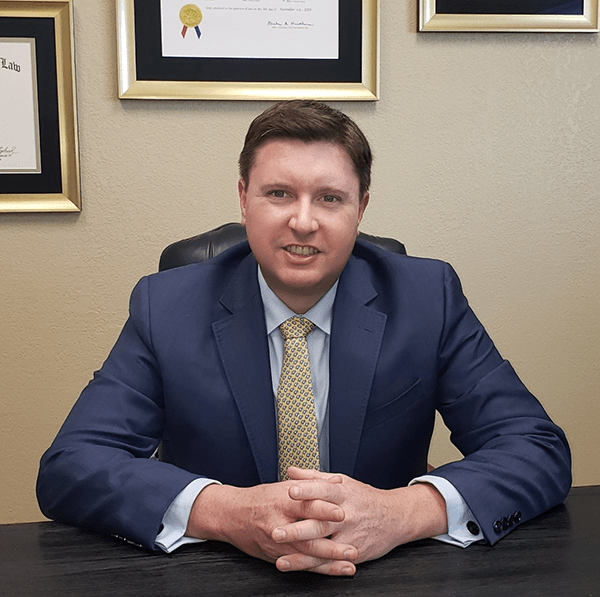 If the individual lost multiple limbs, they may lose a great deal of independence and need to modify their home to make it more manageable for them or hire in-home care.
Pain Associated with Amputation 
​Individuals might also feel stump pain and phantom limb pain in the part of the body that is no longer there. The pain is genuinely real for that individual. It comes from sensations in the spinal cord and brain. This pain may go away over time, but physicians can help treat it with medication and therapies such as nerve stimulation, a mirror box, and acupuncture. There are also more invasive surgical options.
​Losing a limb is literally losing a part of yourself. This can come with significant psychological effects. Many individuals will mourn their limb while adapting to a new way of life. They may experience grief, anger, resentment, denial, and many other emotions following the accident.
Contact a Texas Amputation Lawyer for Help
​Whether someone endures a traumatic or surgical amputation, they must live in their new body no matter the physical and emotional consequences. They must relearn how to be at home, go to work, and play sports. For youths, it affects their entire adolescence. For adults, it alters their love lives and interpersonal relationships.
If you have experienced the loss of a limb because of another party's negligent or reckless conduct, you may be entitled to compensation. At the Pascoe Law Firm, we have helped countless accident victims recover compensation for accident-related medical expenses, lost wages, physical therapy, pain and suffering, and other damages. Our goal is to secure the compensation you deserve so that you can focus on your physical and emotional recovery. Call us at
 713-829-4317
.
Attorney, John D. Pascoe and the Pascoe Law Firm, is responsible for the content on this website, principal office and only office located in Friendswood, Texas. Servicing: Alvin, Angleton, Atascocita, Austin, Bay City, Bacliff, Baytown, Beaumont, Bellaire, Brazoria County, Brookside Village, Brownsville, Clute, Conroe, Clear Lake, Clear Lake Shores, Chambers County, Corpus Christi, Channelview, Cypress, Dallas, Danbury Dickinson, Deer Park, East Houston, El Largo, Freeport, Friendswood, Fresno, Fort Bend County, Fort Worth, Galveston, Galveston County, Greenspoint, Gulfgate, Harris County, Hitchcock, Houston, Houston Heights, Huffman, Humble, Huntsville, Harlingen, Jefferson County, Katy, Kemah, Lake Jackson, La Marque, La Porte, League City, Laredo, Liberty County, Manvel, Memorial City Houston, Midtown Houston, Missouri City, Montgomery County, Montrose Houston, McAllen, Nassau Bay, North Houston, Orange, Pasadena, Port Bolivar, Port Arthur, Pearland, Richmond, Rice Village, River Oaks, Rosenberg, Rosharon, Rio Grande Valley, Santa Fe, San Antonio, San Leon, Seabrook, Shoreacres, Sienna Plantation, South Houston, Sugar Land, Southbelt Ellington, Spring, South Padre Island, Texas City, Taylor Lake Village, The Woodlands, Tiki Island, Tomball, Victoria, Uptown Houston Galleria, Webster, West Columbia, West University Place, Weihmar, and throughout Texas.
Webpage is intended solely for residents of Texas or Persons seeking representation within Texas. An Attorney-Client relationship only occurs when both parties agree that the Attorney will represent the Client and will not be created until that agreement occurs. Website and all of its pages is intended to be used for educational purposes and does not constituted as legal advice. All information on every page of the website does NOT suggest or claim that the attorney has a specialization in any area of legal practice or certification. Attorney not certified by the Texas Board of Legal Specializations.