Pascoe Law Firm
18 WHEELER ACCIDENT LAWYER
Principal office located in Friendswood, Texas.
Available to service League City, Webster, Pearland, Galveston, and the surrounding areas within Texas.
Aldine 18 Wheeler Accident Lawyer
Proudly Servicing Aldine, TX
18-Wheeler Accidents in Aldine, Texas
Common Causes of 18 Wheeler Accidents
Poor vehicle service, maintenance, including the tires and brakes. 18 wheeler require a great deal of space to brake, and worn brakes can easily lead to an accident. A single blown tire can also cause the 18-wheeler driver to lose control and rollover.
Driver negligence, such as improper lane change, speeding, or tailgating
Driving under the influence of alcohol or drugs
Under ride collisions, which occur when a vehicle slides underneath the trailer on impact
Driver fatigue, is when the driver falls asleep. This is more common cause of accidents were the 18 wheeler is driving across the country or on long hauls. Truck drivers are required to take a short break within the first eight hours of their shift and log those hours, but the average maximum week a driver can work is 70 hours. Drivers who are fatigued have reduced reaction time and difficulty assessing situations quickly. Many do not notice when they are drifting between lanes and that is when the crash occurs and when a big rig is involved the damages are greater.
What does an insurance claim entail after Collision with An 18 Wheeler?
​Filing a
commercial liability claim
greatly increases the chance of receiving fair, full compensation after an accident. Drivers and their companies are required to carry policies with higher limits, and while insurance companies will fight tooth and nail for their policyholders, impacted drivers can benefit greatly from filling a claim. Commercial 18-wheeler drivers will generally carry two types of insurance: Minimum coverage required by the state, and a commercial liability policy (required when a driver is operating a vehicle for commercial purposes or is owned by a company). This policy may be carried by the company for which the driver works (or the company that owns the vehicle, if different from the driver's employer).
Protecting Your Legal Rights After an 18-Wheeler Accident In
Aldine
, TX
If you have been injured in an 18-wheeler accident in Aldine, it's important to contact
an experienced 18 wheeler accident attorney
. 18 wheeler accident cases are notorious for being complex times of cases and can well be defended and opposed.  While the 18-wheeler driver may be responsible for the accident, blame may also lay with the company that owns the 18-wheeler, a third-party company responsible for the vehicle's maintenance, the 18-wheeler manufacturer, or another driver. If the insurance company wants to get you to settle fast, don't. Contact the Pascoe Law Firm 18-wheeler accident lawyer to explore your legal options and protect your rights.
​Anybody who has ever been involved in an accident with an 18 wheeler knows that the other vehicles do not stand much of a chance when hit by these massive vehicles. The sheer weight and size of the big 18-wheelers make them difficult to maneuver and stop under emergency conditions. Whether you are traveling in a motor vehicle or driving an 18-wheeler, being involved in an 18 wheeler accident carries with it larger consequences for everyone involved. The size of 18-wheelers can cause multiple vehicle accidents and increased property damage after the initial collision. The responsible parties for these accidents need to be held accountable, and that starts with getting an 18-wheeler accident lawyer who will protect your legal rights.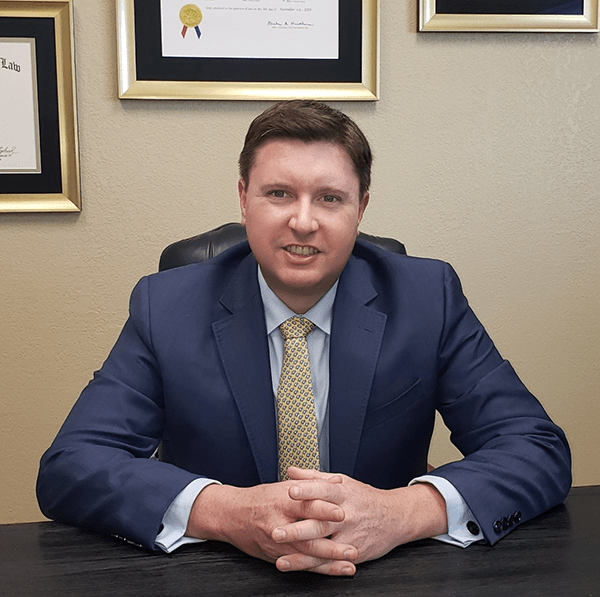 Common 18-Wheeler Accident Injuries
​18-wheeler accident injuries don't differ greatly from injuries that one might sustain in any other type of motor vehicle accident, except for their severity. The heavy weight and massive size of the 18-wheeler often result in catastrophic and severe injuries that are usually worse than normal accident injuries. The most common types of 18-wheeler accident injuries include:
Fractured, broken, and crushed bones
Deep lacerations and cuts that might leave permanent scars
Road rash if drivers or passengers are thrown from a motor vehicle
Neck, back, and spinal cord injuries that might lead to temporary or permanent paralysis
Head injuries which might include blunt force trauma or sudden jarring that leads to traumatic brain injuries (TBI)
Organ damage and severe internal bleeding, often caused by broken ribs or vehicle parts that puncture an organ
Amputations
Severe burns if a fire or explosion occurs
Death
Different types of 18-Wheeler Accidents
Our 18-wheeler accident lawyer represents people in Aldine, Texas, of all types of 18-wheeler accident, injuries, and wrongful death claims, including:
Drunk 18-wheeler driver and DUI 18-wheeler accidents
Speeding or reckless driving
Federal Motor Carrier Safety Act (FMCSA) violations
Untrained, unlicensed 18-wheeler drivers
Improper 18-wheeler maintenance
Unsafe loads
Jackknife accidents
​18-wheeler drivers, 18-wheeler companies, insurance carriers, or any other party named as a defendant in an 18-wheeler accident injury suit will often go the extra mile to avoid paying damages. Insurance companies will try to deny claims on technicalities, downplay injuries, or claim that victims didn't sustain their injuries in the 18-wheeler accident. As a result, we track down witnesses, obtain security tapes, police records, depose law enforcement officials, and work with investigators and other professionals to recreate accident scenes and locate involved parties. We understand the physical, mental, and financial struggles that a severe 18-wheeler accident injury might bring to victims and their families, so we offer free consultations to discuss your case.
Parts to Be Inspected On An 18 Wheeler
Companies have an obligation to provide their drivers with a commercial 18 wheeler that is in a proper working order, and drivers are expected to routinely inspect the vehicle and their loads to ensure safety. The Federal Motor Carrier Safety Administration Regulations require 18-wheeler drivers to inspect their vehicles prior to driving for the following issues:
Lighting devices and reflectors
Steering mechanism
Rear-vision mirrors
Windshield wipers
Parking brake
Tires
Horn
Coupling devices
Service brakes
At the end of a trip, drivers must re-examine these items, as well as the wheels, tires and emergency equipment. Any defects must be noted in the post-trip inspection report and promptly corrected by the 18-wheeler company owner. When unsafe equipment was a factor that caused your injuries, our lawyer will work to discover the lapse in protocol that allowed the defect to go unnoticed or unaddressed.
​18 Wheeler Driver Fatigue
​​Companies often pay by the mile or the load, so drivers of 18 wheelers may drive to cover their routes quickly and unsafely. This aspect of trucking industry policy encourages dangerously excessive hours behind the wheel. Work hours are defined as on-duty time, which includes driving, loading and conducting maintenance—working with the semi-truck in any way.
Federal law establishes Hours-of-Service regulations for drivers of large 18 wheelers.
Companies often pay by the mile or the load, so drivers of 18 wheelers may drive to cover their routes quickly and unsafely. This aspect of trucking industry policy encourages dangerously excessive hours behind the wheel. Work hours are defined as on-duty time, which includes driving, loading and conducting maintenance—working with the semi-truck in any way.
14-hour duty limit (10 hours of rest after 14 consecutive hours of on-duty time)
11-hour driving limit (10 hours of rest after 11 total driving hours)
60/70-hour duty limit (maximum of 60 on-duty hours in seven days or 70 on-duty hours in eight days)
Drivers who feel pressured to fulfill their company's shipping goals may choose to disregard these federal limits. When our 18-wheeler injury attorney at the Pascoe Law Firm suspect that driver fatigue contributed to a 18 wheeler accident, we look for evidence of:
Missing logbooks
Falsified logbook entries
Tampering with automated log systems
Our attorney works swiftly to examine the driver log books, as they are only required to be kept for six months. When we find that an 18 wheeler driver has exceeded the Hours-of-Service limits or misrepresented work hours in any way, we aggressively pursue compensation for injuries caused by the 18 wheeler accident.
18 Wheeler Accident Checklist
​Individuals who have suffered personal injury due to an 18 wheeler accident in Aldine or in other areas of Texas have a right to litigate for damages. To assure the best chances of maximum compensation for Texas 18 wheeler accidents, it is worthwhile to follow several simple steps following the accident. An accident checklist will minimize the risk of lessened compensation. At Pascoe Law Firm, we can answer any questions you may have with regard to 18 wheeler accidents
Attend to medical needs – Health is always of primary importance, and if needed, assures that immediate health needs are met. Contact 911 if needed, and assure maximum safety by moving away from a dangerous situation. If possible, record the time and the location of the accident, the 911 contact and any other details for your immediate care.
Record driver information – Record as much information as you can from the 18 wheeler driver, including name, license, insurance, 18 wheeler registration, company worked for, and any other relevant data.
Record witness information – if there were any witnesses to the event, record their names and contact information.
Take pictures and other records – If you can, write a summary of the events that happened. Take pictures of your damaged vehicle, the 18 wheeler, points of impact, damaged surrounding material and more.
Be careful with 18 wheeler claim adjusters – 18 wheeler companies frequently dispatch an adjuster following 18 wheeler accidents. They take pictures, records, statements etc. to help in the 18 wheeler company's defense. Do not talk with the adjuster regarding the accident or the events leading up to it – explain that you will seek legal counsel and the adjuster can talk to them.
Obtain records of medical attention – when you get medical attention, make sure you do so from a qualified physician. Make sure the physician records all symptoms and provides you with a full report of injuries, related as clearly as possible to the effects of the 18 wheeler accident.
Engage the services of a Aldine Texas 18 wheeler accident attorney – the process of receiving fair compensation for the personal injury you suffered due to the 18 wheeler accident can be complex and difficult. Utilize the services of an Texas 18 wheeler accident attorney to assure that the right steps are taken and followed to enable the receipt of the maximum possible compensation for your personal injury.
Contact An Experienced 18-Wheeler Accident Lawyer Representing Aldine, Texas
If you or someone in your family has been involved in an 18-wheeler crash in Aldine, TX, get experienced legal help. The Pascoe Law Firm's 18-wheeler accident attorney experienced at litigating 18-wheeler cases. We start by filing your claim against the insurance companies and send out a preservation letter to the companies involved. We fight to protect your legal rights following an 18-wheeler wreck. Fighting for your rights will mean using every resource to investigate and prepare your case. At the Pascoe Law Firm, you have experience and resources on your side to represent you in Aldine.
An 18-wheeler accident might require ample time for healing. During this difficult time, let an experienced attorney handle the details of the case, investigate your accident, gather relevant documents and records, and contact potential witnesses. If you have been injured in an 18-wheeler accident, you need a skilled attorney who has experience and knowledge to litigate and handle the challenges that come with these cases. A Pascoe Law 18-wheeler accident lawyer will fight to defend your legal rights, if you were injured due to 18-wheeler negligence. Call our experienced 18-wheeler accident lawyer representing people in Aldine, Texas at
713-829-4317
or to learn about how we can help you  visit our main
18-wheeler
page for more information.
Webpage is intended solely for residents of Texas or Persons seeking representation within Texas. An Attorney-Client relationship only occurs when both parties agree that the Attorney will represent the Client and will not be created until that agreement occurs. Website and all of its pages is intended to be used for educational purposes and does not constituted as legal advice. All information on every page of the website does NOT suggest or claim that the attorney has a specialization in any area of legal practice or certification. Attorney not certified by the Texas Board of Legal Specializations. 
"John is very professional and great at what he does! He asks questions to be informed of your case so he can give you the best options and advice. He genuinely wants to help you and wants to make a good outcome for you. Would definitely recommend him to people needing his services!"
Pascoe Law Firm
based on
70
reviews.
Read all testimonials